Businesses are at risk of buying fake computer parts and software following a significant growth in intellectual fraud over the past 12 months.
Enquiries about intellectual property (IP) theft have risen by 400% over the past year, claims corporate investigation specialist Carratu, as businesses seek ways to cut costs.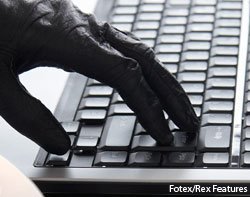 Companies are at risk of low quality computer parts, often imported from factories in China, says director Craig Jenkins.
In one case, Carratu investigators discovered a Chinese factory mass producing poor quality memory sticks and SD cards, sold as well-known brands.
"They worked but when they were dissected and broken apart, the solder joints were substandard, and the solder was substandard. Once you took away the casing, they were poorly put together," said Jenkins.
The company has also investigated a scam where individuals were buying student versions of software packages, before selling them on at full price.
"The product was not fake, but it was obtained wrongly. In that case, the young gentleman was banned from buying more software, and had to pay the court costs, and the full costs of the product, " he said.
In another case, investigators discovered an international music piracy operation, after an unreleased soundtrack and film footage was put up for sale.
Individuals are still falling for e-mail scams, said Carratu. One old lady was saved from transferring £10,000 to a Nigerian fraudster by an alert bank cashier.
The women believed she had won a lottery prize after receiving an e-mail from the fraudster.
"We would recommend businesses buy from an approved supplier, and make sure you register all your products, and copyright all your products, " said Jenkins.
Email Alerts
Register now to receive ComputerWeekly.com IT-related news, guides and more, delivered to your inbox.
By submitting you agree to receive email from TechTarget and its partners. If you reside outside of the United States, you consent to having your personal data transferred to and processed in the United States.
Privacy