Whistleblowing website WikiLeaks is suing the Guardian over allegations that the newspaper published a password to files which led to the identity of top secret sources being revealed.
The Guardian partnered with WikiLeaks last year to publish a tranche of secret US diplomatic cables, but 251,000 of unredacted US diplomatic cables are now available online after a security blunder.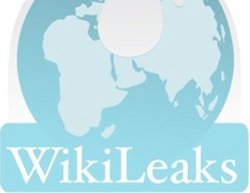 According to German newspaper Der Spiegel, the mistake happened after Julian Assange's ex-lieutenant Daniel Domscheit-Berg returned the encrypted file containing the sensitive documents.
Password to encrypted files published
But WikiLeaks claims The Guardian is responsible for revealing the identity of sources after the password to the encrypted files was published in its book WikiLeaks: Inside Julian Assange's War on Secrecy earlier this year.
"A Guardian journalist has negligently disclosed top secret WikiLeaks' decryption passwords to hundreds of thousands of unredacted unpublished US diplomatic cables," said the site in a blog post.
WikiLeaks has commenced pre-litigation action against the Guardian and an individual in Germany who was distributing the Guardian passwords for personal gain, said the site.
"The Guardian disclosure is a violation of the confidentiality agreement between WikiLeaks and Alan Rusbridger, editor-in-chief of the Guardian, signed 30 July 2010," it said.
Information 'meaningless' to readers
The Guardian denies the allegations. A statement from the newspaper said: "It's nonsense to suggest the Guardian's WikiLeaks book has compromised security in any way.
"Our book about WikiLeaks was published last February. It contained a password, but no details of the location of the files, and we were told it was a temporary password which would expire and be deleted in a matter of hours.
"It was a meaningless piece of information to anyone except the person(s) who created the database.
"No concerns were expressed when the book was published, and if anyone at WikiLeaks had thought this compromised security they have had seven months to remove the files. That they didn't do, so clearly shows the problem was not caused by the Guardian's book."
Email Alerts
Register now to receive ComputerWeekly.com IT-related news, guides and more, delivered to your inbox.
By submitting your personal information, you agree to receive emails regarding relevant products and special offers from TechTarget and its partners. You also agree that your personal information may be transferred and processed in the United States, and that you have read and agree to the
Terms of Use
and the
Privacy Policy
.