The resurrected Newzbin website that aggregates links to pirated films has threatened to break BT's internet filtering system if any attempts are made to block the site.
The original Newzbin site was shut down after a High Court ruling in 2010 ordered it to take down links to copyrighted films and TV programmes.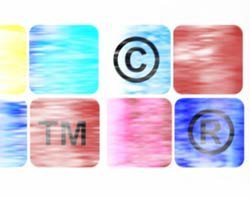 The High Court has now ruled that BT must block access to site, but one of Newzbin 2's administrators, speaking on condition of anonymity, told the BBC that the site would attempt to "ensure continuity of service to our UK users".
He warned that keeping the site up may involve breaking BT's Cleanfeed filter, which the ISP currently uses to block access to sites featuring child pornography.
BT has responded to the threat by saying the company "would be appalled" if any group were to try to sabotage this technology as it helps to protect the innocent from highly offensive and illegal content.
The case marks the first time an ISP has been ordered to block access to such a site, paving the way for other sites to be blocked as part of a UK crackdown on piracy.
The judgement reflects a clear recognition that under the existing law, Courts can issue orders to prevent illegal activity online.
This judgment also sets a clear legal precedent which will enable content creators and distributors to secure greater cooperation from ISPs to address content theft on the internet.
The Newzbin 2 administrator said that instead of trying to block websites, the MPA should learn from the music industry and license work at "non rip-off prices" the public regard as fair and in a form they find convenient.
Film, TV series, recorded music and software are the industries most hurt by digital piracy, according to a 2010 report by the International Chamber of Commerce's Business Action to Stop Counterfeiting and Piracy.
The report predicts that digital piracy could cost Europe €240bn and 1.2 million jobs by 2015.
Photo credit: John Foxx
Email Alerts
Register now to receive ComputerWeekly.com IT-related news, guides and more, delivered to your inbox.
By submitting your personal information, you agree to receive emails regarding relevant products and special offers from TechTarget and its partners. You also agree that your personal information may be transferred and processed in the United States, and that you have read and agree to the
Terms of Use
and the
Privacy Policy
.