More than 10% of UK small and medium sized businesses (SMBs) integrating personal devices such as iPads, iPhones and Android devices into the business are achieving productivity gains of over 30%, a survey reveals.
One third of firms are seeing gains of 10% and more, according to the survey by YouGov on behalf of Citrix Online.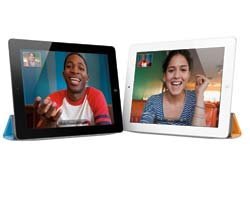 The survey examined how consumer-focused communications devices are being adopted in the workplace as part of the broader move towards more flexible ways of working.
However, the survey also revealed that with around 45% of SMB employees using their own devices, more than half of the firms polled are not aware of all the devices being used by staff for business.
"Of even greater concern, a similar number (57%) have no controls in place to monitor or control such a rapid expansion in the use of non-company devices on behalf of the business," said Andrew Millard, senior director, marketing, EMEA, Citrix Online.
Nearly a third of SMBs polled said they are most concerned over the security implications of allowing application and document downloads and 29% said they were concerned about remote access to the corporate network.
But more than 20% of SMBs polled said they were under increasing pressure to adopt workforce flexibility from employees seeking to improve work/life balance by using personal communication tools for business as well as social purposes.
Staff pressure was the top driver of consumerisation cited by 30% of respondents, followed by financial pressures such as commercial competition (13%) and cutting travel budgets (11%).
"This is a huge change," said Millard. "As the boundaries between office hours and personal time become less distinct, managers are losing control of how people 'work', as individuals want to prioritise what they do. It is no surprise therefore that there is so much resistance to workshifting, as managers have to move to evaluating performance on results over time rather than on the basis of physically seeing them working at their desks."
Although SMBs still have a long way to go, Milliard believes there is a trend towards better, more controlled device management.
Nearly 20% of businesses are already adopting secure remote access software, web conferencing solutions and remote IT tools, for example, to support changes in the way people work, he said.
According to Milliard, SMBs can achieve improvements in customer satisfaction, productivity and staff satisfaction by seizing the opportunities which a "work anywhere, with anyone" approach offers through the adoption of affordable, easy-to-use collaboration tools.
"Properly monitored and managed therefore, everybody wins," he said.
Email Alerts
Register now to receive ComputerWeekly.com IT-related news, guides and more, delivered to your inbox.
By submitting your personal information, you agree to receive emails regarding relevant products and special offers from TechTarget and its partners. You also agree that your personal information may be transferred and processed in the United States, and that you have read and agree to the
Terms of Use
and the
Privacy Policy
.