Business spending on public cloud to rocket by 2015, says IDC
Spending on public cloud services will grow four times faster than the entire IT market over the next four years, according to the research firm.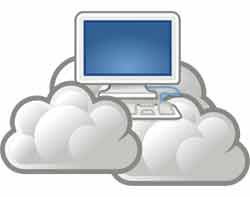 Spending on public cloud services will grow four times faster than the entire IT market over the next four years, according to a research firm.
IDC's "Worldwide and Regional Public IT Cloud Services 2011-2015 Forecast" report shows spending on public IT cloud services will reach $72.9bn in 2015, a compound annual growth rate of 28%.

Download this free guide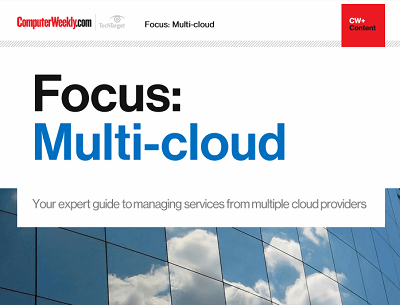 The maturity of the enterprise public cloud
Many IT leaders are increasingly coming round to the idea that sourcing services from one or more providers might be the best way to go. Join us as Computer Weekly takes a closer look at the multi-cloud approach and what providers are doing to capitalise on the trend.
By submitting your personal information, you agree that TechTarget and its partners may contact you regarding relevant content, products and special offers.
You also agree that your personal information may be transferred and processed in the United States, and that you have read and agree to the Terms of Use and the Privacy Policy.
The analyst firm predicts software-as-a-service will account for 75% of public cloud IT spend, including server and storage hardware as well as applications.
Frank Gens, senior vice-president and chief analyst at IDC, said public cloud services are being accelerated by new mobile devices, wireless networks, big data analytics and social networking.
"Together, these technologies are merging into the industry's third major platform for long-term growth. As during the mainframe and PC eras, the new platform promises to radically expand the users and uses of information technology, leading to a wide and entirely new variety of intelligent industry solutions," said Gens.
"IDC's expectation is that public clouds will mature and eventually incorporate many of the capabilities - particularly security and availability - that make private clouds a more attractive option today," he added.
A recent survey by analyst firm Quocirca found the majority of UK businesses are considering the introduction of private cloud platforms while waiting for the public cloud market to mature. Only 14% intended to use purely public cloud services, such as Google App Engine and Microsoft Azure, with 8% thinking about a hybrid mix of public and private.
A survey of 100 IT decision-makers by Vanson Bourne on behalf of UC4 Software found many businesses are prevented from adopting new cloud services due to high maintenance costs and administration of existing systems, which reduce capacity to work on new projects and initiatives.
Read more on IT outsourcing