Amdoc CRM integrates DB/2
Customer relationship management (CRM) firm Amdocs will now embed the IBM DB2 Data Server and the IBM Optim Data Growth system in its CRM platforms to help deliver improved operational performance to users.

Download this free guide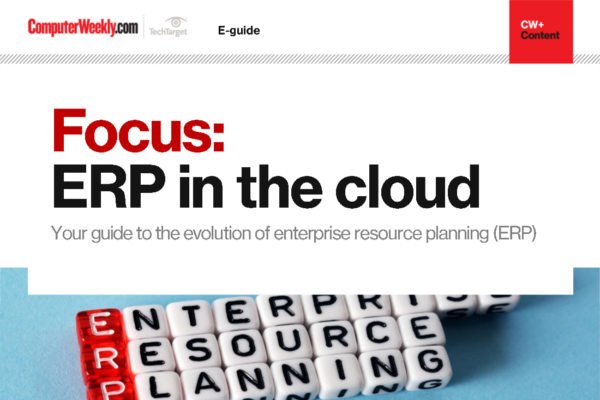 Your guide the evolution of Enterprise Resource Planning (ERP)
In this guide we reflect on 50 years of business software and the evolution of ERP. We also discuss Oracle's shift to Infrastructure as a Service (IaaS) and explore the proliferation of cloud integrations.
By submitting your personal information, you agree that TechTarget and its partners may contact you regarding relevant content, products and special offers.
You also agree that your personal information may be transferred and processed in the United States, and that you have read and agree to the Terms of Use and the Privacy Policy.
It said the offering will improve the customer experience and reduce total cost of ownership by maximising overall application performance and availability, and significantly reduce storage and other hardware costs.
Earlier this year, Amdocs introduced its CES 7.5 Customer Experience Systems product portfolio.
This new portfolio includes Amdocs CRM 7.5, a customer management suite that enables companies to manage and differentiate how they interact with customers throughout their purchasing, service and support processes, allowing them to deliver personal customer experiences.
Amdocs and IBM are now developing a roadmap to tightly integrate Amdocs CRM with IBM's DB2 and the Optim Data Growth products to take advantage of the advanced data management capabilities of the IBM products.
The effort, said Amdocs, will provide customers with:
- An advanced CRM database compression and archiving tools to significantly reduce storage hardware costs and maximise system performance.
- Automated data recovery utilities that protect customers and agents from system downtime.
- Seamless, real-time user access to archived customer data to support personalised, efficient customer interactions.
Integrated data governance, regulatory compliance and other audit tools to avoid business disruption and reduce database administration.
Read more on Business applications