Claranet offers solution to VPN failures
Most virtual private networks (VPNs) are inadequate for contemporary business practice and are failing businesses, according to Martin Saunders, group product manager of Claranet.

Download this free guide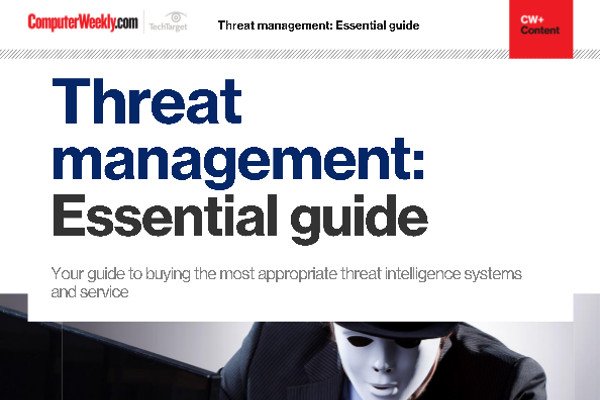 Don't become a victim!
Find out what are the most appropriate threat intelligence systems and services for your organisation
By submitting your personal information, you agree that TechTarget and its partners may contact you regarding relevant content, products and special offers.
You also agree that your personal information may be transferred and processed in the United States, and that you have read and agree to the Terms of Use and the Privacy Policy.

Most virtual private networks (VPNs) are inadequate for contemporary business practice and are failing businesses, according to Martin Saunders, group product manager of Claranet.

Speaking to delegates at the IP 06 conference, Saunders revealed that VPN services failed businesses due to a combination of three main issues: The limitations of service providers' network footprints; problems attaining quality of service from applications over VPNs and restrictions on types of Internet connection that enable access to the VPN.

"Businesses are generally offered a one-size-fits-all solution to their request for a virtual private network solution. The VPNs take the form of either the overlay or the network model," Saunders told the audience.

He added that any advantages of network VPNs are limited by the reach of the service providers' network. Although the overlay model offers solutions to the problems of the network model, Claranet says that overlay VPNs are notoriously expensive and inefficient to scale and application quality of service is almost impossible to implement.

To address such concerns, Claranet has developed a hybrid, next-generation VPN model called VPN: NG. Explains Martin Saunders: "VPN: NG mixes the benefits of the network model with those of the overlay VPN. It' is carrier neutral and, as a hybrid, it offers a multitude of access options including DSL, leased lines and WiFi. It also enables a variety of applications to run over the VPN at the same time including voice, electronic point of sale, peer-to-peer and Citrix or a terminal server type application."