Scientists in Jerusalem are taking the first high-resolution digital photographs of the Dead Sea Scrolls so they can be shown on the web.
The Israel Antiquities Authority this week concludes a pilot project that prepares the way for a much larger operation to photograph the 15,000-20,000 fragments that make up the 900 scrolls, reports The Guardian.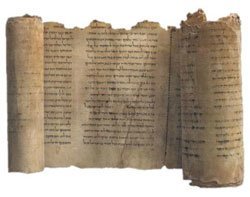 The scrolls were first photographed in the 1950s after being discovered by shepherds in caves near the Dead Sea. Since then, they have been kept in monitored conditions in a vault, and only four specially trained curators are allowed to handle them.
In a multi-million-pound project that could take up to five years, the scroll fragments will first be photographed by a 39-megapixel digital camera, then by another digital camera in infra-red light. Later, some will be photographed with a sophisticated multi-spectral imaging camera.
All the fragments will eventually be available to view online, with transcriptions, translations, scholarly interpretations and bibliographies provided for academic study.
Written about 2,000 years ago, the scrolls contain the oldest written record of the Old Testament.
The pilot project has shown that infra-red photography picks out letters not previously visible to the naked eye.
The multi-spectral imaging camera will, for the first time, enable the condition of the scrolls to be monitored properly, including their water content, in a non-invasive way.
This will aid conservation by detecting any changes in the scrolls' condition before these become visible to curators.
Email Alerts
Register now to receive ComputerWeekly.com IT-related news, guides and more, delivered to your inbox.
By submitting your personal information, you agree to receive emails regarding relevant products and special offers from TechTarget and its partners. You also agree that your personal information may be transferred and processed in the United States, and that you have read and agree to the
Terms of Use
and the
Privacy Policy
.