Firefox company Mozilla attacks Windows 7 as anti-competitive
Mozilla, the open source organisation behind the Firefox web browser, has complained that Windows...
Mozilla, the open source organisation behind the Firefox web browser, has complained that Windows 7 is too closely integrated with Microsoft's Internet Explorer browser.

Download this free guide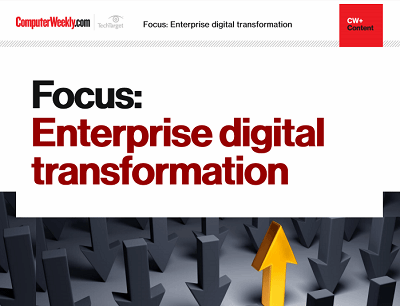 Are you digital to the transformation?
Digital transformation - the buzzword that we can't get away from. Enterprises need to accelerate their digital transformation journeys to avoid being left behind in an increasingly digital world. It's not an easy feat, but one that can be costly to get wrong. Join us as Computer Weekly takes a look at how businesses can stay on track through collaboration, innovation, and listening to user needs.
By submitting your personal information, you agree that TechTarget and its partners may contact you regarding relevant content, products and special offers.
You also agree that your personal information may be transferred and processed in the United States, and that you have read and agree to the Terms of Use and the Privacy Policy.
Windows 7 RC1, the release candidate version of the next Windows desktop operating system, is available to download now. Mozilla has downloaded the software and, according to the Financial Times, believes the software giant is using its market position to lock out market competitors, such as Firefox.
Speaking in the FT today, Mitchell Baker, chairwoman of Mozilla, said, "Our initial review suggests this is a blatant use of the Windows operating system to change the market dynamics of browser usage. What we have seen so far is a clear example of why and how Microsoft's Windows monopoly damages competition in related products."
This is not the first time Microsoft has been attacked over a pre-released version of its operating system. Many anti-virus companies were unhappy prior to the launch of Windows Vista because of the anti-virus technology Microsoft had built into the software, which would potentially kill off their products.
Last year the EU fined Microsoft £680m because it had failed to comply with a 2004 order to stop its monopolistic practices. Last month, a group of technology companies including IBM, Sun, Oracle and Nokia joined the European Commission's case against Microsoft for anti-competitive practices.
Microsoft has fought an ongoing battle in the EU and US as a result of integrating Internet Explorer into the Windows operating system. The browser wars in the mid 1990s led to the demise of Microsoft rival Netscape, which was later taken over by the Mozilla foundation and became the basis for Firefox.
Read more on Operating systems software