Research shows that 60% of US staff who left their job last year "stole" company data when they went.
The Ponemon Institute, a privacy and management research firm, surveyed 945 people in the US who had been laid off, sacked or changed jobs in the past 12 months.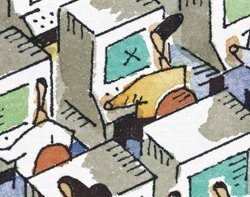 According to the research, the data taken by staff was used to help them get a new job or start their own business.
The information, however, could also be used in acts of revenge, such as leaking it to competitors or customers.
All those surveyed had access to proprietary information such as customer data, contact lists, employee records, financial reports, confidential business documents or other intellectual property.