Satyam chief faces cost cutting dilemma
The newly appointed CEO at troubled Indian IT supplier Satyam faces a dilemma when planning how to cut costs.
ASMurty...
The newly appointed CEO at troubled Indian IT supplier Satyam faces a dilemma when planning how to cut costs.
ASMurty was last week named CEO at Satyam which is fighting to restore confidence after being rocked by a $1bn accounting scandal.
Satyam chairman B Ramalinga Raju admitted last month that he had fiddled the company's books for several years. The revelation came in a letter to the company, in which Raju offered his resignation and confessed to inflating the company's financial figures.

Download this free guide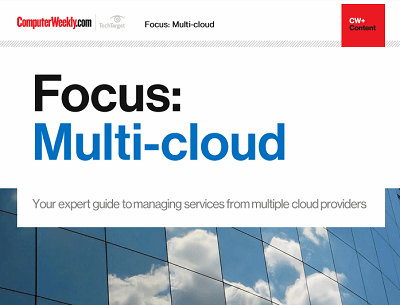 Mixing and matching your cloud options
Many IT leaders are increasingly coming round to the idea that sourcing services from one or more providers might be the best way to go. From a cost and resiliency perspective, some workloads might work better in one cloud over another. Or a certain provider might boast some functionality that suits a particular process the enterprise is looking to implement, but falls short in other areas, prompting the company to adopt a mix-and-match procurement strategy. Join us as Computer Weekly takes a closer look at the multi-cloud approach and what providers are doing to capitalise on the trend.
By submitting your personal information, you agree that TechTarget and its partners may contact you regarding relevant content, products and special offers.
You also agree that your personal information may be transferred and processed in the United States, and that you have read and agree to the Terms of Use and the Privacy Policy.
One of Murty's top priorities is to "Evaluate cost-rationalisation alternatives," he told Computer Weekly.
But cutting costs through reducing headcount will notbe easy because Murty describes the staff as the company's lifeblood.
"I am extremely proud, humbled even, by our [staff's] performance during this crisis. Despite real uncertainty, they have performed remarkably. In every case, they have remained committed to providing customer value and to one another," he said. Our recovery depends almost entirely on our [staff]. As such, I am working to ensure that they continue to trust their leaders and are confident Satyam will regain its market leadership position."
He said the company will look at other ways to cut costs. "Obviously, Satyam will work hard to rationalise expenses. However, there are numerous ways to increase operational excellence short of reducing staff. Furthermore, as long as customer retention remains strong, there will be no call for layoffs," he added.
Read more on IT outsourcing