Legal firm reduces risk with enterprise search
UK legal firm Mills & Reeve is reducing risk by equipping more than 800 users in six offices with an enterprise...
UK legal firm Mills & Reeve is reducing risk by equipping more than 800 users in six offices with an enterprise search to ensure quick access to the information they need.

Download this free guide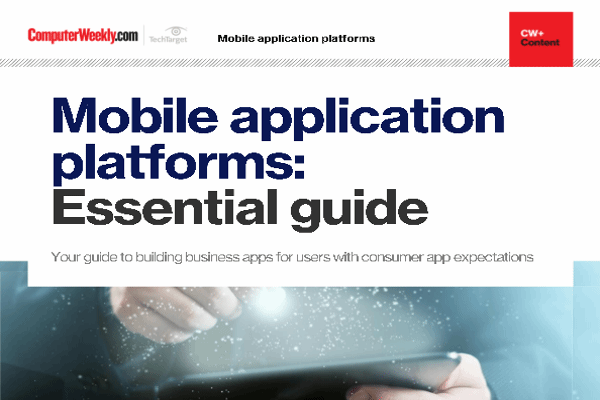 Building business apps for users with consumer app expectations
One of the mantras of modern enterprise application development is that business applications should be as easy to use as mass market consumer applications. In this guide, Computer Weekly examines the issues around mobile applications and the platforms emerging to help developers.
By submitting your personal information, you agree that TechTarget and its partners may contact you regarding relevant content, products and special offers.
You also agree that your personal information may be transferred and processed in the United States, and that you have read and agree to the Terms of Use and the Privacy Policy.
Recommind's Mindserver software and expertise module integrates internal data stores and human resources systems with key external resources to find all the information or subject experts that best meet the needs of the firm's lawyers.
Reduced risk through fast and accurate search is one of the most important benefits, but time and cost savings were the biggest business case drivers, said Duncan Ogilvy, a partner at Mills & Reeve.
"For our lawyers, being able to find whatever they need from the firm's vast data reserves will prove invaluable," he said.
Other law firms that have switched to enterprise search software have told Computer Weekly that users typically save between 50% and 75% on search time.
For Mills & Reeve the biggest cost involved in knowledge management was outsourcing the process of putting links to related information in reference documents created internally.
"We expect a return on investment within two years from savings in outsourcing costs alone without taking into account saving from time and efficiency gains," said Ogilvy.
The final choice of software was made using a live test linking three main data sources used by the firm to compare the performance of two short-listed enterprise search products.
Mills & Reeve decided on the test to avoid a costly proof of concept exercise and drew up the shortlist based on industry recommendations as well as the ability to deploy quickly.
"The deciding factor was Recommind's concept-based search capability," said Ogilvy.
This made the software easier to use because concept-based search is much more flexible than keyword-based search, which requires users to come up with the right keywords for the best results.
In a phased approach, Mills & Reeve will use Mindserver to link all the firm's internal and external information sources, starting with the firm's existing data repositories.
Mindserver will integrate with the firm's Interwoven Worksite document management system, Tikit Firmware practice management system, Softlink library catalogue, intranet, extranet and external Practical Law Company knowledge service.
Mills & Reeve also plans to add the firm's external websites as well as other external websites to enhance its information service to clients through improved search facilities.
Read more on Business applications