ING to cut 7000 jobs
Dutch bank ING is planning to cut 7000 jobs...

Download this free guide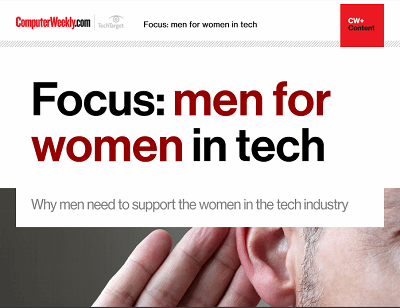 Men for women in tech
This guide showcases some of the men who are helping women to progress in the technology industry and the methods they are using to do so.
By submitting your personal information, you agree that TechTarget and its partners may contact you regarding relevant content, products and special offers.
You also agree that your personal information may be transferred and processed in the United States, and that you have read and agree to the Terms of Use and the Privacy Policy.
Dutch bank ING is planning to cut 7000 jobs as it attempts to save €1bn.
But IT staff will not be as hard hit as those at other banks because of the company's advanced use of IT shared services.
A spokesman at ING said the cuts are a result of the tough economic conditions.
The company said it was too early to say which departments will lose jobs.
Ralph Silva, analyst at Towergroup, said he does not expect the majority of jobs to be lost in IT.
"ING has always had a fairly small IT department because it shared services around technology before any of its competitors," added Silva.
Read more on IT jobs and recruitment