Microsoft's lower than expected second quarter results underline the software giant's failure to convince business users to upgrade to Windows Vista, according to analyst Gartner.
Microsoft has been affected by poor sales of new PCs and lack of interested among corporate users for its Vista operating system, Gartner distinguished analyst Mark MacDonald said, "Most businesses Gartner has spoken to will skip Windows Vista. Windows XP is a fine operating system."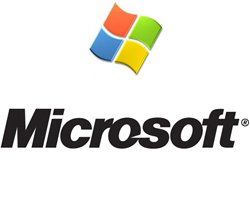 He said the situation may change in 2010 for corporate IT, when Microsoft replaces Vista with Windows 7. "Windows 7 is showing early promise. Feedback from those people who have tried it has been positive," said MacDonald.
In the long term, MacDonald said Microsoft will change the way it develops new software to support a subscription-based, software as a service model. "Microsoft is moving to cloud computing. I expect users will be able to buy Microsoft SaaS products for MS Exchange e-mail, SharePoint, and possibly even the Windows operating system."
However, he said Windows is not designed in a way that makes it possible for users to buy the operating system as a service that can be upgraded via the internet. So, Windows as a service will not be available in Windows 7, but MacDonald was confident that a future release would be developed as a service.
He said such a service would make it easier for users to upgrade. In effect, it would encourage them to take on the new functionality as they would get it as part of their monthly or annual subscription, which is the way SaaS products like Salesforce.com work. Furthermore, a subscription SaaS for Windows would also give Microsoft a recurring revenue stream.
Email Alerts
Register now to receive ComputerWeekly.com IT-related news, guides and more, delivered to your inbox.
By submitting your personal information, you agree to receive emails regarding relevant products and special offers from TechTarget and its partners. You also agree that your personal information may be transferred and processed in the United States, and that you have read and agree to the
Terms of Use
and the
Privacy Policy
.