Soca budgets £500m for integrated IT system
The Serious Organised Crime Agency (Soca) is to spend between £300m and £500m on an integrated...
The Serious Organised Crime Agency (Soca) is to spend between £300m and £500m on anintegrated IT system to replace the legacy systems it inherited when it was formed almost three years ago.

Download this free guide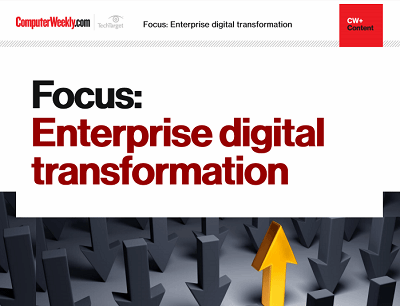 Are you digital to the transformation?
Digital transformation - the buzzword that we can't get away from. Enterprises need to accelerate their digital transformation journeys to avoid being left behind in an increasingly digital world. It's not an easy feat, but one that can be costly to get wrong. Join us as Computer Weekly takes a look at how businesses can stay on track through collaboration, innovation, and listening to user needs.
By submitting your personal information, you agree that TechTarget and its partners may contact you regarding relevant content, products and special offers.
You also agree that your personal information may be transferred and processed in the United States, and that you have read and agree to the Terms of Use and the Privacy Policy.
The so-called 2010 project was revealed in tender documents published in the Official Journal of the European Union. Soca plans to place business on 20 January 2009.
Its aim is "to transform service provision within Soca, both in terms of supporting information management processes with technology, and supplementing Soca's people and skills."
Soca's main interests are to defeat terrorism and serious organised criminals such as people and drug smugglers, money launderers and the like.
It also plays a role in the investigation of cybercrimes and the part IT plays in serious organised criminal activity. For example, it helped in the Dark Market investigation, an FBI sting operation into the global market for malware.