A-level students taking IT may find it easier to get a place in university than those taking arts or humanities subjects, under a government proposal aimed at getting more people on to science and technology degrees.
The proposal could a see an IT A-level being worth more Ucas points, which students need to get university places.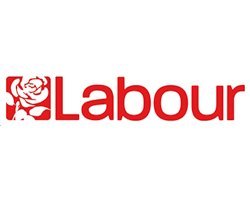 The idea is under consultation, according to Ian Pearson, minister of state for science and innovation.
"We need to keep working hard on the Stem [science, technology, engineering and maths] agenda," he said.
Pearson was speaking at a Labour Party Conference fringe meeting on innovation, co-hosted by the Institute for Engineering and Technology (IET).
Other speakers said more work needed to be done on making science and technology less "dull" in schools.
David Kester from at the Design Council, said, "Most kids find science subjects very dull. They are not taught in an exciting way. They do not see the relevance. There is a big challenge there to inject creativity into the classroom."
Young people also need to be shown how many opportunities there are for employment in technology-related areas, according to the IET's Robin McGill. He said, "We live in a technologically intensive environment and we need to get the message out that the opportunities are actually greater than ever before for young people.
"We have been brilliant at making technology inaccessible. You cannot maintain your average mobile phone by yourself. You cannot take thing apart like people used to. We need to demystify technology. It's not magic."
Ian Mulheirn from the Social Market Foundation, which co-hosted the meeting, said the government should consider tax incentives for companies which invest in innovation.
He said, "We need fiscal incentives like a research and development tax credit. Governments around the world do that, and it would seem like a good thing for Britain to do. We also need to focus on our human capital, because that is what will attract companies and keep them in Britain."
More from the Labour Party Conference
Universities should expand teaching of IT >>
Government must embrace Web 2.0, say IT managers >>
Broadband should be left to market, says minister >>
Teachers should learn from their pupils, says minister >>
Email Alerts
Register now to receive ComputerWeekly.com IT-related news, guides and more, delivered to your inbox.
By submitting your personal information, you agree to receive emails regarding relevant products and special offers from TechTarget and its partners. You also agree that your personal information may be transferred and processed in the United States, and that you have read and agree to the
Terms of Use
and the
Privacy Policy
.