City workers take their phones and laptops on holiday to work
Most City workers admit they'll be in...
Most City workers admit they'll be in contact with their office whilst away "on holiday" this summer.
City employees will feel unable to completely relax on holiday, worried that their colleagues will try to muscle in on their territory whilst their backs are turned.

Download this free guide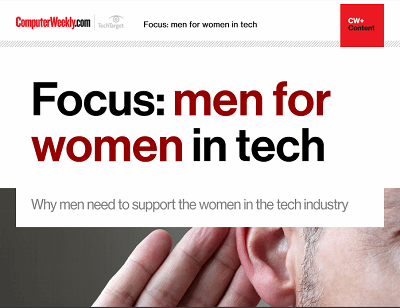 Men for women in tech
This guide showcases some of the men who are helping women to progress in the technology industry and the methods they are using to do so.
By submitting your personal information, you agree that TechTarget and its partners may contact you regarding relevant content, products and special offers.
You also agree that your personal information may be transferred and processed in the United States, and that you have read and agree to the Terms of Use and the Privacy Policy.
A survey of 300 City employees by CREDANT Technologies found that 83% will be taking their mobile phone or Blackberry smartphone away with them, with 65% confessing they will make contact with the office, either by phone, text or email.
Over a quarter said they will check their emails once a day whilst on holiday, with 14% admitting they will be emailing more than once a day, and 18% will view their emails two or three times.
Just 40% of workers are comfortable enough to resist the temptation to email the office whilst away on vacation.
In addition, more than one in three will be taking their laptops with them.
The survey found these workers were a security risk as one in five don't protect their machines with a password, and 68% don't use encryption software to protect the data.
Read more on IT jobs and recruitment