Gartner says Webmail cuts costs for SMEs
Businesses with less than 1000 staff should consider replacing...
Businesses with less than 1000 staff should consider replacing in-house e-mail servers with webmail to reduce the cost of providing e-mail for end users, analyst firm Gartner has advised.

Download this free guide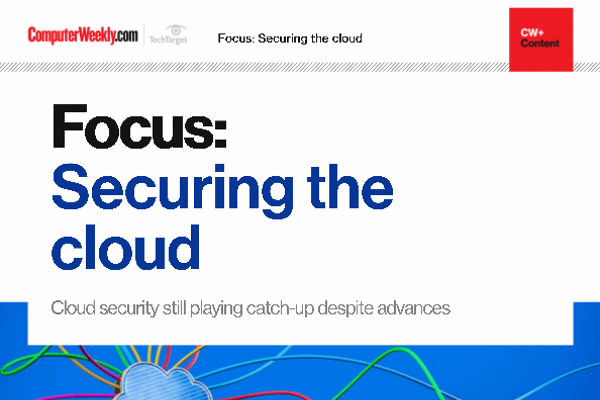 94.4% of cloud apps are not secure enough for enterprises
Access this e-guide with 6 key articles on cloud security and learn how to protect your organisation and its data on the cloud.
By submitting your personal information, you agree that TechTarget and its partners may contact you regarding relevant content, products and special offers.
You also agree that your personal information may be transferred and processed in the United States, and that you have read and agree to the Terms of Use and the Privacy Policy.
Matthew Cain, research vice-president at Gartner, said companies with fewer than 1,000 seats would gain significantly from the webmail approach.
Geographically dispersed organisations and those that required less than 99% uptime should also consider the webmail model to simplify support and improve uptime, he said.
He advised companies undergoing major e-mail transitions to assess how the webmail approach could deliver better e-mail economics.
Gartner has predicted that by 2012, webmail will serve the largest firms, with more than 50,000 seats.
Construction firm Taylor Woodrow has begun using Google Apps to support collaboration for 1800 users.
The advantages of webmail for businesses
Webmail services like Hotmail, Yahoo Mail and Gmail have significantly lowered the costs associated with providing e-mail for end users.
These free consumer-based services use the Internet "cloud" to host users' InBoxes, contact address books and calendars.
They usually provide gigabytes of online storage for InBoxes and usually allow users to send and receive e-mail via Outlook or another e-mail client using the POP (post office protocol) or from a simple web browser user interface
Some users are now using cloud-based software services including webmail and Google Apps, rather than having to install software on their own desktops.
Read more on Web software