BT joins Liberty Alliance board to promote federated identity management
BT has joined the management board of the Liberty Alliance digital identity body.
BT has joined the management board of the Liberty Alliance digital identity body.
BT joins Liberty Alliance 2008 board members from AOL, France Telecom, HP, Intel, Novell, NTT, Oracle and Sun Microsystems towards developing secure federated identity management systems.

Download this free guide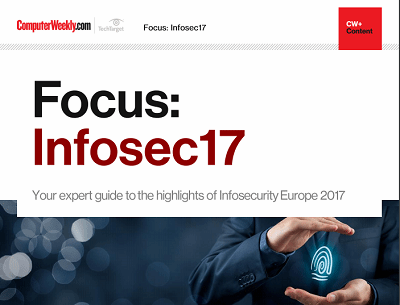 From forensic cyber to encryption: InfoSec17
Security technologist Bruce Schneier's insights and warnings around the regulation of IoT security and forensic cyber psychologist Mary Aiken's comments around the tensions between encryption and state security were the top highlights of the keynote presentations at Infosecurity Europe 2017 in London.
By submitting your personal information, you agree that TechTarget and its partners may contact you regarding relevant content, products and special offers.
You also agree that your personal information may be transferred and processed in the United States, and that you have read and agree to the Terms of Use and the Privacy Policy.
Federated identity management allows web users to use a single sign-on mechanism to access resources from multiple sites.
Robert Temple, vice-president of security technologies at the BT Group Chief Technology Office, said, "BT is expanding its role in Liberty Alliance to help drive a secure and privacy-respecting internet identity layer across applications, industries and regions."
BT joined Liberty Alliance as a sponsor member in 2006. During 2008, BT will participate in the Liberty Alliance Identity Assurance Expert Group (IAEG) and corresponding public Identity Assurance Special Interest Group (IASIG).
BT will "advance trusted inter-federations spanning industries, regions and technologies based on certified identity assurance levels", said Liberty Alliance.
Read more on IT risk management