UK's top 100 retailers spend £2.3bn on IT in 2006/7
The UK's top 100 retailers are turning to outsourcing to improve the effectiveness of their IT budgets, which have remained static at 1.3% of sales for the past three years, according to research from Martec International.
The UK's top 100 retailers are turning to outsourcing to improve the effectiveness of their IT budgets, which have remained static at 1.3% of sales for the past three years, according to research from Martec International.

Download this free guide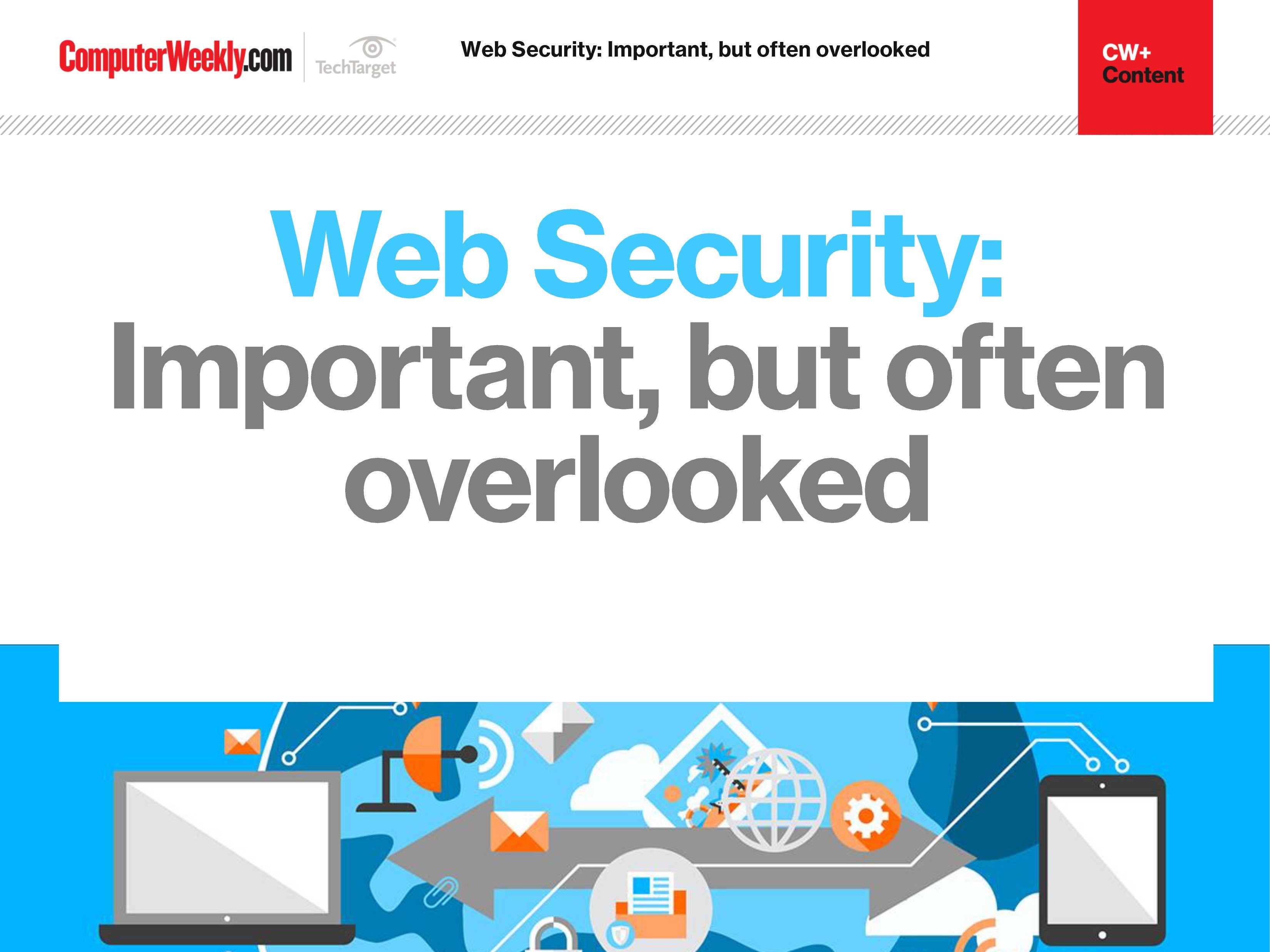 The importance of web security
Join us as we take a look at the different approaches you can take in order to bolster your web security. We find out how to identify and address overlooked web security vulnerabilities, how security controls affect web security assessment results and why web opportunities must be met with appropriate security controls.
By submitting your personal information, you agree that TechTarget and its partners may contact you regarding relevant content, products and special offers.
You also agree that your personal information may be transferred and processed in the United States, and that you have read and agree to the Terms of Use and the Privacy Policy.
A report based on interviews with the UK's top 100 retailers, found that nearly all are expanding their use of outsourcing, and 8% of the respondents had outsourced all their IT. They include Matalan (to Capgemini), Somerfield (to Tata Consulting Services), and DSG (to HCL Technologies).
The most popular functions to outsource are the website, EPOS, content management and logistics. Middleware, merchandise planning and e-procurement are the least popular.
Martec found retailers' top priority for investment are their in-store systems, but this dropped slightly as investment to meet Chip and Pin anti-fraud requirements tailed off, it said.
Their next most important priorities are their enterprise resource planning systems and the need to integrate their existing systems. "ERP is down on last year, a sign that most significant ERP implementations in UK retail are underway," said Martec.
The web is an increasingly important sales channel for retailers. None believed that web sales would decrease, and only 5% thought they would be static. Non-store sales now account for 4.4% of sales (worth around £5.2bn) among retailers with both a transactional website and a store network, excluding web-only outlets.
Martec found 95% of the top 100 retailers have a website, but only 56% have one where customers can order and pay for goods. Martec expects two-thirds of retailers to have a transactional website within a year, and for at least a quarter to redevelop their websites to make them more user and transaction-friendly.
Security is a low priority, however. Somerfield was the only retailer to mention conformance with the Payment Card Industry's Data Security Standard (PCI:DSS) as a priority, although credit card companies have threatened to fine retailers that do not conform to the standard.
"We did the research before we had TGX (which lost at least 45 million customer names and associated card details to data thieves) and the US credit card companies started levying fines on retailers," said Frances Riseley, practice manager for Martec. "I think they all know they should be doing PCI DSS, but you always need a bit of a scare to move things up the agenda."
Riseley said retailers regarded events such as Y2K and Chip and Pin largely as profit-making excursions for suppliers and saw PCI:DSS in much the same light. "To be fair, many of them may have it built into larger projects such as their ERP plan," she said.
Oracle and SAP are clear market leaders in retailers' financial and data warehousing applications, according to the research. Torex, which includes Retail J and Anker Systems, and in-house systems are preferred for in-store and point of sale systems.
Martec said the average age of the EPOS systems currently installed was 5.9 years, up from 4.5 years in 2005. The introduction of Chip and Pin forced many retailers to replace their EPOS kit prematurely, it said. Retailers now plan to replace them after 9.3 years on average, up from 7.8 years last year.
Mobile technology is becoming more important both in-store and in the supply chain, Martec said. It is used mainly for stock management such as stocktaking, price checking, markdown pricing and delivery scanning.
In 2004 only 30% of firms were using it in-store, but this rose to 54% last year. Another 10% of respondents are piloting or implementing projects based on mobile technologies in the next year or so.
The British Retail Consortium said UK retail sales were worth £256bn in 2006.
Read more on IT risk management