Malware tools and services market among hackers takes off
A burgeoning market is developing for the sale of hacker malware tools and services.
A burgeoning market is developing for the sale of hacker malware tools and services.
The latest quarterly security report from software outfit PandaLabs says business models for the sale of such tools and services are rapidly developing.

Download this free guide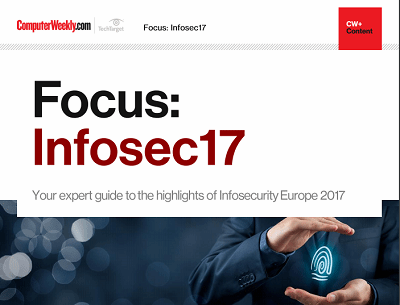 From forensic cyber to encryption: InfoSec17
Security technologist Bruce Schneier's insights and warnings around the regulation of IoT security and forensic cyber psychologist Mary Aiken's comments around the tensions between encryption and state security were the top highlights of the keynote presentations at Infosecurity Europe 2017 in London.
By submitting your personal information, you agree that TechTarget and its partners may contact you regarding relevant content, products and special offers.
You also agree that your personal information may be transferred and processed in the United States, and that you have read and agree to the Terms of Use and the Privacy Policy.
The report reveals that contracting a denial of service attack can cost between £5 and £10 per hour, while a spam server can be rented for £250 a day, and a list of 32 million e-mail accounts costs around £750.
Luis Corrons, technical director of PandaLabs, said, "In recent months we have witnessed the growing professionalisation of digital crime. The first step for cyber-crooks was when they started looking for profits from their activity instead of just notoriety.
"Now they are creating a vast online malware market, where there are even specialised segments."
In this new market, said PandaLabs, there are criminals specialising in creating malicious code, with some dedicated to distributing it and others simply renting it out.
Such tools can be used to build malware or manage botnets of infected computers.
Read more on IT risk management