Get the business edge with web conferencing
Find out which applications and underlying motivating factors are driving SMEs to web conferencing, and see why for some the technology is essential for business.
SMEs' use of web conferencing as a general-purpose business tool has undergone tremendous growth in adoption and usage over the past few years.

While many think of web conferencing as a large enterprise application, in fact it has shown remarkable attractiveness to Small to Medium Enterprise (SME) users as well.

Citrix Online, a leading player in web conferencing services asked Wainhouse Research to conduct an independent web survey to a portion of its customer base.

The goal was to identify which applications and underlying motivating factors are driving SME's to use web conferencing, what SME users think about the results they have achieved, and whether the technology has become essential for conducting business.


Download this free guide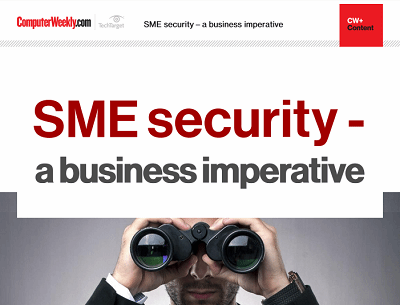 The secret to winning - SMEs and cyber security
50% of SMEs plan to spend less than £1000 on cyber defenses in the next year and only 42% of SMEs are concerned about ransomware. Anyone see a problem? Computer Weekly outlines some solutions to this growing naive trend.
By submitting your personal information, you agree that TechTarget and its partners may contact you regarding relevant content, products and special offers.
You also agree that your personal information may be transferred and processed in the United States, and that you have read and agree to the Terms of Use and the Privacy Policy.
The results of the survey show clearly just how business-enriching vital web conferencing can be for SMEs. Click here to find out what your business needs to know
Read more on IT for small and medium-sized enterprises (SME)