Move to outsourcing being driven by need to improve services rather than save cash
Improving services to the business, rather than making cost savings, is ITdirectors' primary reason for outsourcing IT, according to the annual Harvey Nash CIO Market Survey 2005/6.
Improving services to the business, rather than making cost savings, is ITdirectors' primary reason for outsourcing IT, according to the annual Harvey Nash CIO Market Survey 2005/6.

Forty four per cent of IT directors questioned said improved service delivery was the main reason for outsourcing, compared to 22% who cited cost reduction as their primary reason.

The survey was based on in-depth interviews with more than 400 chief information officers and IT directors with combined IT budgets of 15bn.

On average CIOs have an IT budget of less than 3% of their company's turnover. But one in ten have IT budgets exceeding 10% of turnover.

The research revealed that IT chiefs are divided over the value of outsourcing their IT functions.

It found that the proportion of CIOs outsourcing the whole of their IT budget fell by 5% in 2005, compared to 2004, but those outsourcing between 60% and 99% was up 11%.

Most CIOs remain reluctant to adopt wholesale outsourcing of IT. Only 18% outsource 50% or more of their budget, with 70% outsourcing 30% or less. Overall, 80% of CIOs outsource, spending on average 27% of their budget - an increase from 25% last year.

"Those that have found good outsourcing partners are not committing a higher proportion of their budget to the resource, whereas those who have had a disappointing experience are withdrawing from the outsourcing arena. Whether this is a temporary retreat or a more permanent move is yet to be seen," the report said.

The quality of service delivered by outsourcing suppliers is improving, according to the CIOs questioned. Fourteen per cent reported that they had achieved their outsourcing objectives, up from 10% last year. But suppliers still have a long way to go.

The biggest concern for CIOs was that outsourcing did not achieve anticipated cost savings.

The other problems highlighted by CIOs were slow response times from outsourcing partners, their lack of understanding of the business, poor communications and the negative impact of outsourcing on staff morale and customers.

More than 75% of CIOs said outsourcing work offshore had met or exceeded expectations.

When asked what they would do differently in future, many CIOs said that in retrospect they would have spent more time ensuring that the service level agreement with their suppliers was foolproof.

Download this free guide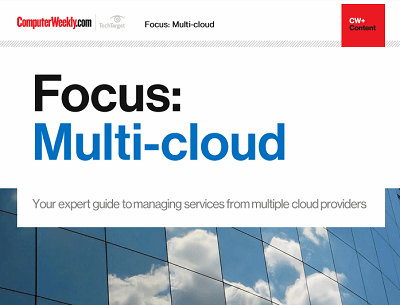 Mixing and matching your cloud options
Many IT leaders are increasingly coming round to the idea that sourcing services from one or more providers might be the best way to go. From a cost and resiliency perspective, some workloads might work better in one cloud over another. Or a certain provider might boast some functionality that suits a particular process the enterprise is looking to implement, but falls short in other areas, prompting the company to adopt a mix-and-match procurement strategy. Join us as Computer Weekly takes a closer look at the multi-cloud approach and what providers are doing to capitalise on the trend.
By submitting your personal information, you agree that TechTarget and its partners may contact you regarding relevant content, products and special offers.
You also agree that your personal information may be transferred and processed in the United States, and that you have read and agree to the Terms of Use and the Privacy Policy.
India still leading offshore choice
India remains the favourite country for offshore outsourcing. However Hungary and the Czech Republic are playing increasingly important roles following the extension of EU membership. China, Malaysia, and Vietnam have also moved into the top 10. Increasingly CIOs are outsourcing to more than one country to mitigate risk.
CW is top read
Harvey Nash asked IT directors to name the three publications they found most useful. Computer Weekly headed the list, followed by the Financial Times and MIS.
Read more on IT outsourcing