Offshoring grows and so does frustration with results
Companies that outsource their IT operations to offshore locations are increasingly dissatisfied with the service they are getting
Companies that outsource their IT operations to offshore locations are increasingly dissatisfied with the service they are getting.
The annual offshore outsourcing survey from consulting firm DiamondCluster International shows that the number of outsourcing buyers satisfied with their offshoring providers has fallen from 79% to 62% over the year.

Download this free guide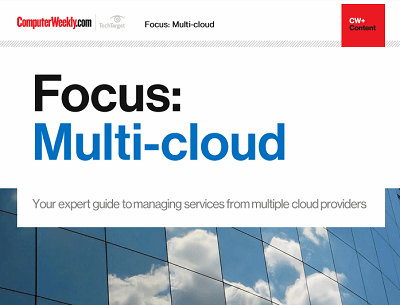 Mixing and matching your cloud options
Many IT leaders are increasingly coming round to the idea that sourcing services from one or more providers might be the best way to go. From a cost and resiliency perspective, some workloads might work better in one cloud over another. Or a certain provider might boast some functionality that suits a particular process the enterprise is looking to implement, but falls short in other areas, prompting the company to adopt a mix-and-match procurement strategy. Join us as Computer Weekly takes a closer look at the multi-cloud approach and what providers are doing to capitalise on the trend.
By submitting your personal information, you agree that TechTarget and its partners may contact you regarding relevant content, products and special offers.
You also agree that your personal information may be transferred and processed in the United States, and that you have read and agree to the Terms of Use and the Privacy Policy.
The number of organisations prematurely terminating an outsourcing contract has doubled to over 50%.
DiamondCluster said the blame for the increasing dissatisfaction could not be purely blamed on offshoring providers. Many purchasing organisations still did not have the means of fully gauging the success of their outsourcing strategies, despite many of them being years into some contracts.
As the number of seemingly disgruntled buyers increases analyst group Forrester Research, at its Prague conference this week, said the organisations could only get value for money from offshore outsourcing if they had full visibility of their existing IT organisations.
India remains one of the most popular offshoring destinations, although 40% of the DiamondCluster respondents expected to use China for some IT functions over the next three to five years, up from 8% last year.
The DiamondCluster survey was based on discussions with over 200 senior IT executives at "global 1000" companies, and interviews with 240 senior executives at outsourcing providers.
Read more on IT outsourcing