IT leaders hazy on business risks of downtime
As IT increasingly becomes an integral part of business success, firms are struggling to mitigate the risk of IT failure to...
As IT increasingly becomes an integral part of business success, firms are struggling to mitigate the risk of IT failure to service delivery.
A YouGov survey commissioned by business service management company Managed Objects shows that only 20% of IT directors were certain that their current IT management systems allowed them to evaluate business risk.

Download this free guide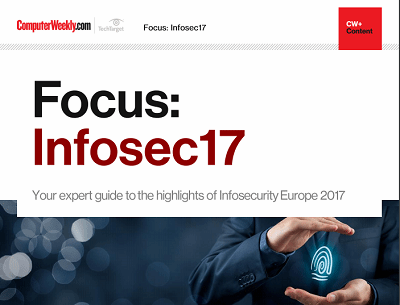 From forensic cyber to encryption: InfoSec17
Security technologist Bruce Schneier's insights and warnings around the regulation of IoT security and forensic cyber psychologist Mary Aiken's comments around the tensions between encryption and state security were the top highlights of the keynote presentations at Infosecurity Europe 2017 in London.
By submitting your personal information, you agree that TechTarget and its partners may contact you regarding relevant content, products and special offers.
You also agree that your personal information may be transferred and processed in the United States, and that you have read and agree to the Terms of Use and the Privacy Policy.
And this uncertainty came despite more than half (53%) of respondents saying IT outages were one of the biggest business risks their organisations faced.
"Change poses such a risk that IT organisations need to have 100% confidence they know the potential consequences," said Sean Larner, European managing director of Managed Objects. "This survey highlights that IT organisations are still not sufficiently confident in understanding the potential impact of change."
Thomas Mendel, an analyst at Forrester Research, said, "Manual interference and the lack of consistent service management processes are still the number one source of incidents resulting in end-user downtime.
"Companies tell us that unplanned and untested infrastructure changes remain at the heart of the problem. Let's face it, humans are not very good at repetitive tasks - this cries out for automation."
Only a little over one in three IT managers (39%) in the YouGov survey said they were completely confident they knew the business risks posed by any failures or accidents.
When IT changes have been made, only one in three (34%) IT managers said they were completely confident that their firms' IT management systems could give up-to-date and accurate knowledge of all ICT components.
Less than a third (29%) were completely confident that management systems gave their staff the knowledge required to maintain new technology effectively after it was installed.
Read more on IT risk management