Badly-managed offshore software development costs firms millions
Poor governance of offshore software development is costing businesses millions of pounds, according to a study by Meta Group.
Poor governance of offshore software development is costing businesses millions of pounds, according to a study by Meta Group.

The survey of 150 European IT directors, commissioned by software supplier Compuware, found that businesses were failing to invest in the management and legal framework required to support offshore development contacts.

Peter O'Neill, vice-president of consulting at Meta Group, said, "Lots of companies are sending [project] specifications to offshore outsourcers on the vague presumption they will save costs."

He said, in most cases, users did not possess enough information on current application development costs to assess whether outsourcing was cheaper.

O'Neill warned that offshore development work increased project complexity and required additional quality assurance procedures.

Nearly 80% of those surveyed failed to invest in a combination of in-house project management, legal protection, benchmarking, and ongoing testing to ensure that application development specifications were adhered to.

Meta also found that 30% of respondents had not taken any specific steps to ensure their businesses' intellectual property did not fall into the hands of competitors during application development projects.

O'Neill urged users to look at their internal software development processes before outsourcing offshore. "Cost should not be a motivator for outsourcing. Offshore development gives increased flexibility and external resources and skills," he said.

Offshoring best practice

Download this free guide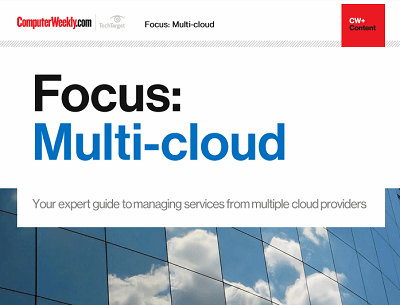 Mixing and matching your cloud options
Many IT leaders are increasingly coming round to the idea that sourcing services from one or more providers might be the best way to go. From a cost and resiliency perspective, some workloads might work better in one cloud over another. Or a certain provider might boast some functionality that suits a particular process the enterprise is looking to implement, but falls short in other areas, prompting the company to adopt a mix-and-match procurement strategy. Join us as Computer Weekly takes a closer look at the multi-cloud approach and what providers are doing to capitalise on the trend.
By submitting your personal information, you agree that TechTarget and its partners may contact you regarding relevant content, products and special offers.
You also agree that your personal information may be transferred and processed in the United States, and that you have read and agree to the Terms of Use and the Privacy Policy.
Document, deploy, and test a security policy that will reduce risk of infection or hostile intrusion to an affordable minimum level of risk

Acquire or develop a method for lifecycle management of an outsourcing relationship

Change the IT department's software development process from a "craft skill" to an industrial process.
Source: Meta Group
Read more on IT outsourcing