Users are upgrading and investing again, says SAP chief
Customers of SAP's flagship R/3 enterprise software are upgrading to the company's latest version, mySAP ERP, at a steady rate,...
Customers of SAP's flagship R/3 enterprise software are upgrading to the company's latest version, mySAP ERP, at a steady rate, said chairman and chief executive officer Henning Kagermann at the company's Sapphire international customer conference in New Orleans.

Download this free guide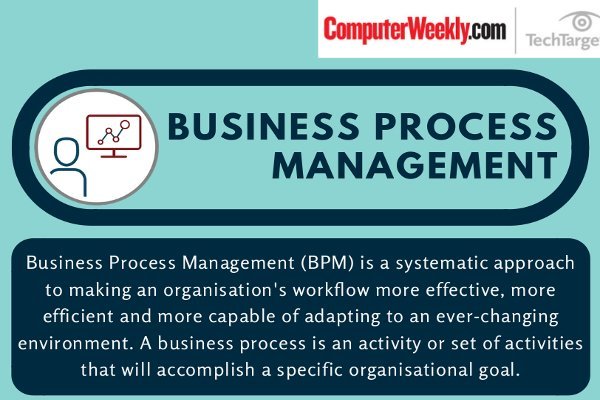 Infographic: Business Process Management
Discover what buyers are telling us about their next business process management buy, including top purchase drivers, top features and the top vendors being considered for purchase.
By submitting your personal information, you agree that TechTarget and its partners may contact you regarding relevant content, products and special offers.
You also agree that your personal information may be transferred and processed in the United States, and that you have read and agree to the Terms of Use and the Privacy Policy.
Around one-third of the company's installed based of about 22,000 customers have switched from R/3 to the latest version, which comes with the NetWeaver integration server platform.
"We aren't doing a forced migration," Kagermann said, pointing out that the company has extended maintenance for R/3 to 2012.
"What we are telling customers, however, is that mySAP ERP is much more powerful, much richer in functionality than R/3. We want them to migrate because of value."
As for the agreement to establish better links between Microsoft's .net development software and SAP's Netweaver integration server, Kagermann underscored the importance of deepening technical integration between the two companies' platforms, but added that this deal would not undermine integration work with IBM's WebSphere.
Many of SAP's biggest customers use WebSphere, he said, adding that "both Microsoft and IBM are important to our customers" in various market segments.
Sales in the US continue to grow healthily, said Bill McDermott, chief executive officer and president of SAP.
"We're gaining 1% market share a month," he said, adding that his goal is to account for 40% of the German software group's total sales.
Last month, SAP reported that first-quarter software revenue in the US rose 45% to €103m (£58m).
"We believe now that the IT industry is ready to become a mature industry," Kagermann said, adding that a handful of big software companies are likely to dominate the market.
Kagermann said a near-three-year halt on new technology spending was over, with companies investing again in software systems and with SAP well-positioned to take advantage of this spending.
John Blau writes for IDG News Service
Read more on Business applications