China's Legend develops PC security technology
Legend Group, China's largest PC maker, is developing technologies which could be used to make computers more secure.
This Article Covers
RELATED TOPICS
Legend Group, China's largest PC maker, is developing technologies which could be used to make computers more secure.
"We are participating in the development of security technology for computers and we hope this participation can contribute to the standardisation of security technology in China," said Angela Lee, a spokeswoman for the company in Hong Kong.

Download this free guide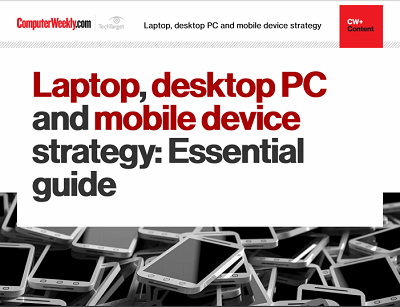 The great debate - to PC or not to PC
IT leaders have greater choice in end-user devices than ever before. The age of PC-only users is over and we have entered the multiple device era. In this guide, you can find best practice, analysis of the latest trends, and expert advice on formulating enterprise strategy in laptops, desktop PCs and mobile devices.
By submitting your personal information, you agree that TechTarget and its partners may contact you regarding relevant content, products and special offers.
You also agree that your personal information may be transferred and processed in the United States, and that you have read and agree to the Terms of Use and the Privacy Policy.
Legend had been appointed by the Chinese government to draft a national standard for computer security chips which would be used on computer motherboards, according to reports.
The first draft of the standard is expected to be completed later this year.
Lee said Legend is developing a range of security technologies and "the chip technology is just one part of that".
"Whether or not this technology becomes a standard depends on a lot of external factors," Lee said, explaining that various government organisations would have to agree before the technology could be made a national standard.
PC security chips is the latest in a growing number of technology areas where China's government has sought to develop national standards.
The most prominent - and controversial - of these efforts has been the creation of a national standard for wireless Lans (WLans) which relies on a Chinese-developed security protocol called WLan Authentication and Privacy Infrastructure (WAPI).
Suppliers are required to have all WLan equipment products sold in China comply with this standard by 1 June.
In addition, foreign companies are required to license the technology from one of 24 Chinese companies that have been granted rights to the technology by China's government.
Various industry groups and senior US government officials have criticised the move and have called on the Chinese government to work out a compromise over the issue.
Sumner Lemon writes for IDG News Service