Systinet forges web services partnership
Web services software companies Actional and Systinet will announce a partnership tomorrow (Tuesday).
Web services software companies Actional and Systinet will announce a partnership tomorrow (Tuesday).
Through the arrangement, Actional will resell Systinet's Web Applications and Services Platform (Wasp) UDDI web services directory software as a component of Actional's Looking Glass Web services management platform. Reselling is to begin immediately.

Download this free guide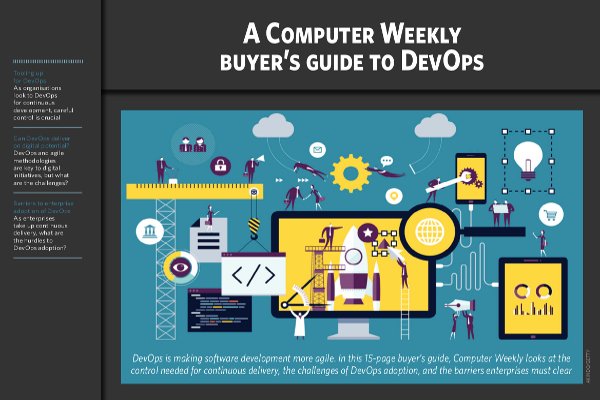 Tooling up for DevOps
Join us as we delve into how DevOps is making software development more agile as well as the control needed for continuous delivery, the challenges of DevOps adoption, and the barriers enterprises must clear.
By submitting your personal information, you agree that TechTarget and its partners may contact you regarding relevant content, products and special offers.
You also agree that your personal information may be transferred and processed in the United States, and that you have read and agree to the Terms of Use and the Privacy Policy.
Systinet will also embed Actional Active Agents technology into Systinet's Wasp Server software for executing web services. Active Agents will provide management, monitoring, and policy enforcement capabilities, said Greg Bjork, senior vice president of services and business development at Systinet. This integration is expected to happen in the short term, although no specific date has been set.
"What will happen is when a customer develops web services using Systinet technology and they deploy those web services onto the Wasp platform, they will be automatically capable of tying into our overall web services platform," said Actional's James Phillips, chief strategist and senior vice president of products and marketing.
Through Systinet's UDDI technology, Looking Glass will be able to discover web services. Additionally, the UDDI product will strengthen the routing capabilities of the Actional Soapstation, which manages the flow of web services traffic within a network.
Actional Active Agents are priced at $10,000 per server while Looking Glass costs $75,000. Wasp Server is free for a single CPU and $2,000 per CPU after that. Systinet Wasp UDDI costs $10,000 per CPU.
Paul Krill writes for InfoWorld
Read more on Web software