End-users taught to recycle PCs as part of computer driving licence
Unemployed and disabled people in Southend, Essex, are being helped back to work by a new initiative that combines IT training...

Download this free guide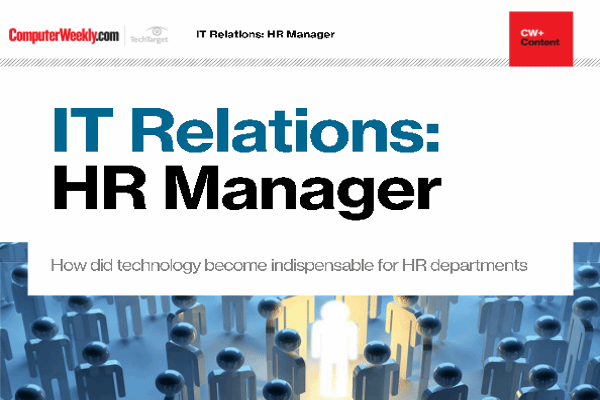 How did technology become indispensable for HR departments
HR and IT departments have begun to work closely together over the last few years. While HR historically has often received limited attention, companies now understand the key role the department plays in the business.
By submitting your personal information, you agree that TechTarget and its partners may contact you regarding relevant content, products and special offers.
You also agree that your personal information may be transferred and processed in the United States, and that you have read and agree to the Terms of Use and the Privacy Policy.

Unemployed and disabled people in Southend, Essex, are being helped back to work by a new initiative that combines IT training with computer recycling.

The scheme has been launched by Seetec, an IT training, systems, services and recruitment company, that is training people in the European computer driving licence qualification.

People study the seven modules of the European computer driving licence over 26 weeks as well as being taught how to recycle computers, which are thendonated to community projects. During this time, Seetec will help them find jobs.

The project is being supported by the European Social Fund and the South East Essex Technology Centre, a local charity. Seetec has also had guidance and encouragement from Southend Borough Council.

"Every year in Southend 9,000 computers are dumped in landfill sites or stored for future disposal," said Peter Cooper, Seetec's managing director. "This is an appalling waste. Our project recycles computers and helps the environment as well as providing much needed work for Southend's unemployed and disabled people.

"They will be educated for free in the skills to recycle computers, they will gain temporary paid work experience, acquire computer qualifications and get help to find employment.

"The project will contribute to the prosperity and skills development of local communities in Southend. It will also offer a service to organisations and individuals who wish to donate their computers for environmentally friendly recycling and re-use. In addition, it is an opportunity to introduce a new industry to the area."

One beneficiary of the project, Edward Meade, a former licensed taxi driver, said the initiative had boosted his self-esteem and confidence.

"I have been limited in the type of work I can do after a series of major operations," he said. "Studying helped me regain the ability to concentrate. A great team spirit exists among those studying for the computer driving licence."

The scheme has received £150,000 in funds and is scheduled to run until October, after which Seetec is looking at further expansion.

"Our long-term aim is to create self-supporting enterprises, giving local people long-term employment opportunities and delivering services to the community," said general manager Jeremy Nutter. "We are looking for partners and will make a further submission for funds to expand and develop similar initiatives."

More than 600,000 people have completed or registered for the European computer driving licence, which is managed in the UK by the BCS.

The seven modules cover: IT concepts; using a computer and managing files; word processing; spreadsheets; databases; presentation graphics and communication; and advanced word processing and spreadsheets.

Full details of the European Computer Driving Licence are at www.bcs.org/ecdl
Read more on IT jobs and recruitment