The month in e-business
BT reductionsBT has announced a raft of cost reductions across its wholesale broadband product range in a bid to kickstart demand...

Download this free guide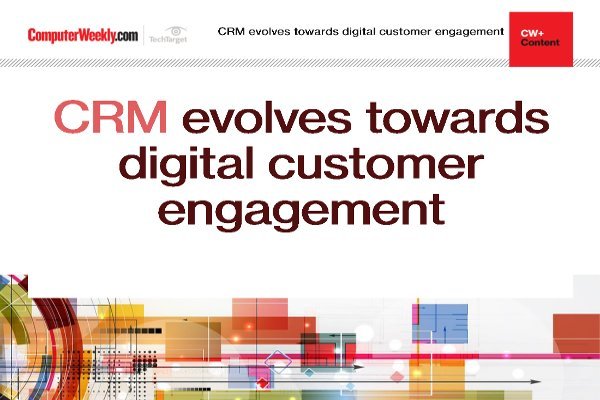 Enhancing digital customer engagement with CRM
Learn about customer relationship management has evolved towards engaging with customers through every channel, with digital at the forefront.

By submitting your personal information, you agree that TechTarget and its partners may contact you regarding relevant content, products and special offers.

You also agree that your personal information may be transferred and processed in the United States, and that you have read and agree to the Terms of Use and the Privacy Policy.

BT reductionsBT has announced a raft of cost reductions across its wholesale broadband product range in a bid to kickstart demand for high-speed Internet services.



BT chief executive Ben Verwaayen said the company plans to cut wholesale line rental for ADSL connections from £25 to £14.75 a month from April. He said BT would encourage all service providers to use the wholesale saving to set new prices for consumers and businesses.

David Harrington, chairman of the Communications Managers Association,
welcomed the price cuts but criticised BT for dragging its feet.

"At long last BT has grasped the opportunity that has been staring it in the face for three years," he said.

IT security
The UK's largest companies are taking a piecemeal approach to IT security; and the majority have little understanding of what is meant by best practice in IT security, a survey of FTSE 500 companies has found.

Although most companies claim to be following best IT security practice, when questioned closely, it was revealed that more than 40% are not taking the basic steps necessary to safeguard their systems.

Fewer than 25% of the 148 firms questioned have heard of the BS7999 security standard for best practice, and only 10% of those that are aware of the standard are seeking accreditation.

Despite this, 64% of companies already trading online believe that poor security is hindering the growth of e-commerce, and 35% say they are concerned about the public's lack of confidence in the security of Internet trading.

AA users steer to the web
One-fifth of the users of the Automobile Association's Internet and telephone car buying service have carried out the entire transaction online. The figures mark a major shift in the online car buying market, analysts said last month.

Although the numbers are small at the moment, for the AA Buyacar service, which went live just after new year, the 20% figure buying online could be "massive", according to Laurence Stock, an analyst at research group Datamonitor. Until now, consumers have generally browsed websites for vehicle details and paid offline. "Online car buying services have been out there but they have not taken off," he said. "If these figures are translated to the overall market, it will mark a major shift in the way people are buying cars."

BA ERP software takes off
British Airways is planning to implement enterprise sourcing software over the next few months, as part of its continuing drive to cut costs across the business.

The sourcing software, will be used to target a cross-section of spending areas in BA's business. It forms part of the airline's company-wide commitment to strategic sourcing.

Silla Maizey, procurement director at BA, said the software, called Frictionless Commerce, fits in with the airline's overall e-procurement strategy. "We see tremendous value in enterprise sourcing - from analysis to decision support and negotiation, to supplier management - the complete process," she said. "Frictionless Commerce also complements our other investments in e-procurement."

The implementation comes during a two-year review of BT's IT division. IT managers have been told they need to find about £45m in cost savings over the next 18 months.

Under the e-hammer
Sotheby's, the world's oldest fine art auctioneer, and eBay, the online marketplace, are to join forces on the Internet. The alliance involves three main components:

In early summer the companies will introduce Sothebys.com online auctions into the eBay marketplace.
Sotheby's will adopt eBay's Live Auctions technology to enable realtime online bidding for a number of its traditional auctions held in London and New York.
The companies will market Sothebys.com across both online and traditional media.


Once launched, the new site, to be built and hosted by eBay, will replace online auctions at Sothebys.com as well as eBay Premier (the site for high-end art buyers). It will be accessible from both companies' websites.

Insure deal
CGNU, the UK's largest insurer, has delivered the first transactional elements of its e-business strategy with the launch of two online financial services.

The interactive share dealing service and fund supermarket form part of CGNU's high-profile wealth management offering.

Branded as a norwich union.com service, it will allow customers to use the Internet to buy and sell shares and invest in funds, providing an interactive facility for the first time.

It is also part of a wider drive to standardise e-business infrastructures across the recently merged group.

High street online
High-street retailers Argos and Woolworths have pulled out of media giant BSkyB's interactive TV venture two years after helping to launch the operation. Both stores will cease trading through the Sky Digital platform at the end of this month. They were the first retailers to sign up to the service and were among the most successful.

Woolworths wants to concentrate on its core business, following disappointing Christmas figures, a company spokeswoman said. Argos said it was pulling out for "commercial reasons" and would now focus its e-commerce activities on its website.

The interactive TV venture, initially branded as Open but now known as British Interactive Broadcasting, is worth about £1.9bn. It started as a joint venture with BT, HSBC and Matsushita.

Supermarket sweep
Sainsbury's aims to reduce by one-third the time it takes to get a new product on to its supermarket shelves, by moving the entire product development process to the Internet.

The supermarket giant, which developed or enhanced 3,000 different product lines last year, said moving the process online will help to eliminate the complexity that means creating a new range can take up to 12 months.

The development process involves a large number of people, including chefs, a concept developer, manufacturers, buyers, technologists, nutritionists, marketeers, a design studio, artwork and reproduction houses, product safety and legal experts.

"With so many different people involved it is difficult to get the right information to the right people," said John Padgett, general manager for business-to-business development at Sainsbury's.

Commons' online shake-up
The Government has set out plans for the UK to become the first country to allow its citizens to vote online in an ambitious shake-up to the parliamentary system.

Pilot schemes for local elections will begin in the spring and there is an outside chance that online voting could be in place for the next general election, Robin Cook, leader of the House of Commons last month. There are also plans to use the Internet for daily feedback on policy choices put before MPs.

The Internet blueprint, which is being headed by Cook, is seen by the Government as a way to combat political apathy among younger voters.
Read more on Business applications