DoCoMo to start portal site for PDAs
NTT DoCoMo is to launch an Internet portal site service for wireless PDA users.

Download this free guide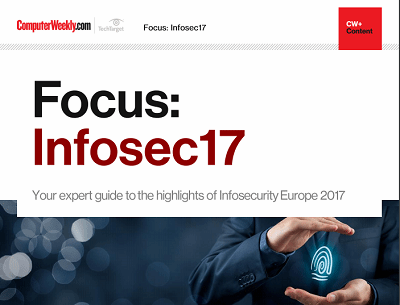 From forensic cyber to encryption: InfoSec17
Security technologist Bruce Schneier's insights and warnings around the regulation of IoT security and forensic cyber psychologist Mary Aiken's comments around the tensions between encryption and state security were the top highlights of the keynote presentations at Infosecurity Europe 2017 in London.

NTT DoCoMo is to launch an Internet portal site service for wireless PDA users.



The Infogate portal site will deliver content and applications for a monthly subscription fee of ¥100 (53 pence) from March 1, according to an NTT DoCoMo spokesperson.

The portal will be accessed via PDAs connected to NTT DoCoMo's mobile communication networks, including PDC (personal digital communications), PHS (personal handy-phone system) and the 3G network, FOMA.

NTT DoCoMo is conducting tests on PDAs to determine which models will be able to access Infogate. PDA makers Casio, Compaq, Sharp, Toshiba, NEC and Hewlett-Packard have said they will cooperate with the Infogate access test.

Through Infogate users will be able to find sites for news, banking, airline ticket booking, hotel reservations, shopping and town guides. It can also be used as a gateway to customised online applications for corporate users. For example, sales people can be equipped with PDAs which have exclusive access to information, such as client data. Multiple users can access the same group account for a fee of ¥150 (80 pence) per month.

NTT DoCoMo is planning to roll out a PDA-style 3G handset based on Sharp's popular Zaurus PDA in the third quarter this year.
Read more on IT risk management