Amazon proves B2C can turn in a profit
Online retailer Amazon. com's first profit, announced last week, should be viewed by both pure-play dotcoms and traditional...

Download this free guide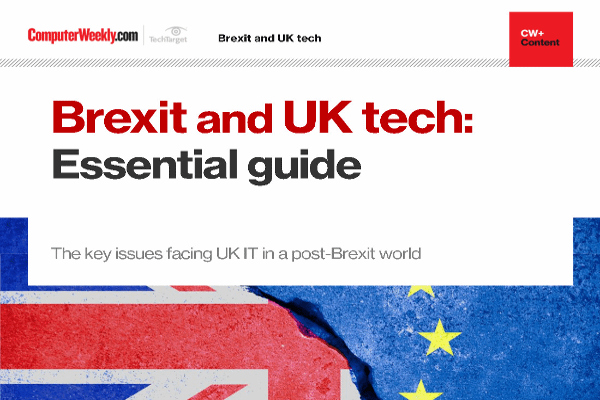 Brexit and UK tech: Essential guide
Find your way in the post-Brexit world and establish priorities in the face of uncertainty
By submitting your personal information, you agree that TechTarget and its partners may contact you regarding relevant content, products and special offers.
You also agree that your personal information may be transferred and processed in the United States, and that you have read and agree to the Terms of Use and the Privacy Policy.

Online retailer Amazon. com's first profit, announced last week, should be viewed by both pure-play dotcoms and traditional businesses as evidence that consumers have accepted the Internet as a sales channel and that selling online can be profitable, analysts have said.



Exceeding its own forecasts as well as analysts' predictions, Amazon recorded earnings of $5m (£3.5m) for the fourth quarter of 2001, compared with a net loss of $545m for the same period in 2000. The company said that lower book prices and cost-cutting measures had helped it to reach profitability.

Charles Abrams, an analyst at Gartner, said Amazon's move into profit was a boost to e-commerce in general as it has long been seen as the barometer of online retailing.

"There was a general feeling that if Amazon failed, the whole idea of selling over the Internet would fail," he said. "Now that Amazon has announced its first quarterly profit, memories of the Peapod and Webvan [e-business] failures will fade as businesses register this milestone.

"In a weak economy, Amazon increased sales by 15%," Abrams said. "Both pure-play dotcoms and traditional enterprises should view the improved results as evidence of increasing acceptance of the online sales channel and of ultimate profitability of selling to consumers online."

But he sounded a note of caution, pointing out that Amazon's figures were achieved after old-fashioned physical restructuring and attention to operations.

Amazon incurred charges of $177m for restructuring in the first three quarters of 2001 as it closed two distribution centres and two customer service centres and cut 1,300 jobs. Restructuring is now largely complete and charges in the fourth quarter were only $5m.

"Improvements in inventory control and logistics are as important to dotcom businesses models as they are to traditional business models," Abrams said. "Amazon cut inventories by 17.7% over the year and cut the quarter's fulfilment expense by 16.8%."

Although Amazon chief executive officer Jeff Bezos said the company would continue to work hard to reduce prices, Abrams said the retailer's focus on customer service was more important to achieving the profits.

"Amazon's expertise in forecasting customer demand has led to faster deliveries of new titles, which adds to customer satisfaction and repeat purchases," he said. "And Amazon continues to improve its data mining and content delivery techniques to improve and personalise its experience - which results in increased purchases."

Amazon's first billion-dollar quarter
Amazon.com posted record net sales of $1.12bn (£780m) for the fourth quarter of 2001, compared with $972m for the same period in 2000. Amazon said it was the company's first-ever billion-dollar quarter.

Looking ahead, Amazon said it expects first-quarter net sales in the 2002 fiscal year to be between $775m and $825m - a growth rate of 11%-18%. The company expects net sales for the whole of 2002 to grow by 10% or more.