Rambus boosts data transfer speeds with Yellowstone
Rambus has developed a new signalling technology that could boost the speed at which data can travel between chips inside a PC.
This Article Covers
RELATED TOPICS

Download this free guide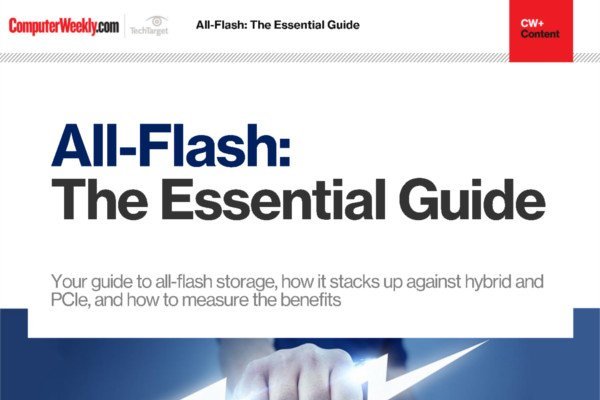 All-Flash: The Essential Guide
Access this guide to learn about all-flash storage, how it stacks up against hybrid and PCIe, and how to measure the benefits.
By submitting your personal information, you agree that TechTarget and its partners may contact you regarding relevant content, products and special offers.
You also agree that your personal information may be transferred and processed in the United States, and that you have read and agree to the Terms of Use and the Privacy Policy.

Rambus has developed a new signalling technology that could boost the speed at which data can travel between chips inside a PC.



Codenamed Yellowstone, the technology has been under development at Rambus for two years, according to Rambus president Dave Mooring. By allowing data to be shuttled around more quickly inside a PC, Yellowstone could help older chips keep pace with the faster microprocessors coming to market each month.

Although Rambus would not say when it expects the technology to be released, Mooring said that it is likely to appear first in consumer and communication devices, boosting performance in desktop PCs, notebooks and servers, as well as mobile gadgets.

Yellowstone initially will support data transfer rates of 3.2GHz, although Rambus hopes eventually to push the technology to 6.4GHz, Mooring said. It uses a technology called Octal Data Rate signalling (ODR), which can transfer eight bits of data per clock cycle.

"Trends indicate that microprocessors will end up with memory interfaces on them," Mooring said. "Yellowstone could be the solution for high level 3 cache."

Intel recently said that a key advantage of its 64-bit McKinley processor, which is due out next year, is that it will use an on-chip level 3 cache, something not available on Intel's current 64-bit processor, Itanium.

Further information:
www.rambus.com/rdf/rdf.html
Read more on Data centre hardware