Pension rules force change
The move towards the tight margins of stakeholder pensions has prompted the financial services industry to look to the Internet...

Download this free guide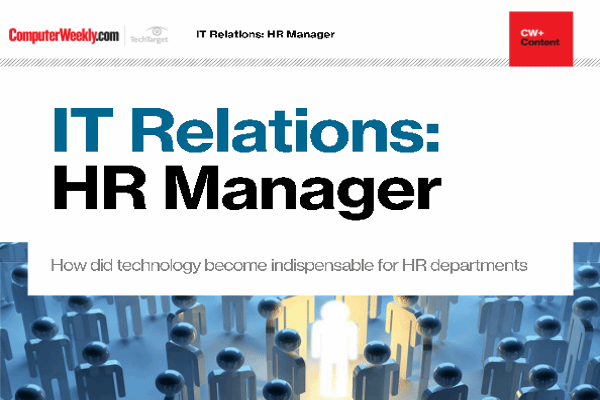 How did technology become indispensable for HR departments
HR and IT departments have begun to work closely together over the last few years. While HR historically has often received limited attention, companies now understand the key role the department plays in the business.
By submitting your personal information, you agree that TechTarget and its partners may contact you regarding relevant content, products and special offers.
You also agree that your personal information may be transferred and processed in the United States, and that you have read and agree to the Terms of Use and the Privacy Policy.

The move towards the tight margins of stakeholder pensions has prompted the financial services industry to look to the Internet to rethink traditional business processes and practices



This has enabled Friends Provident to expand the number of pensions administered by one person from 500 to 5,000, said the company's head of e-commerce, Shanti Duggal.

Duggal warned finance sector IT directors at last week's City IT conference that the fundamental changes needed to drive administration costs below the 1% ceiling for stakeholder pensions will force down costs for other financial services.

As a result, Duggal said, evolutionary change is no longer an option.

Radical changes made by Friends Provident include scrapping the need for customer signatures for some policies, reducing customer address options from six to one, and stripping out the bells and whistles on financial products. "Products are therefore becoming thinner and easier to understand," he said.

Duggal said that the main resistance to change comes not from the top or the bottom of an organisation, but from middle managers. "Twenty per cent like change and 60% will sit on the fence and be neutral, but 20% will be vocally opposed," he said. "Why is management spending time on that 20%?

"Don't try converting them - support the 20% who are already converted," he said.

Duggal warned against evolutionary change. "With evolutionary change you die slowly without realising it, like the proverbial frog in hot water," he said.

"You have to make a step change - but that is difficult because if you step the wrong way you step over a cliff."


john.riley@rbi.co.uk


Saving options
Using the Internet can help bring margins down from 2.7% to below the 1% ceiling for charges imposed by the Government on those administering stakeholder pensions, by cutting:


Individual costs by up to 90%



Policy issue expenses by 30%-50%



Underwriting expenses by 20%-40%



Maintenance expenses by 30%-50%



Sales and marketing support by 10-20%


Source: Friends Provident
Read more on IT jobs and recruitment