Industry concern grows over terror laws
Internet Service Providers (ISPs), already struggling with the cost of adhering to the Regulation of Investigatory Powers (RIP)...

Download this free guide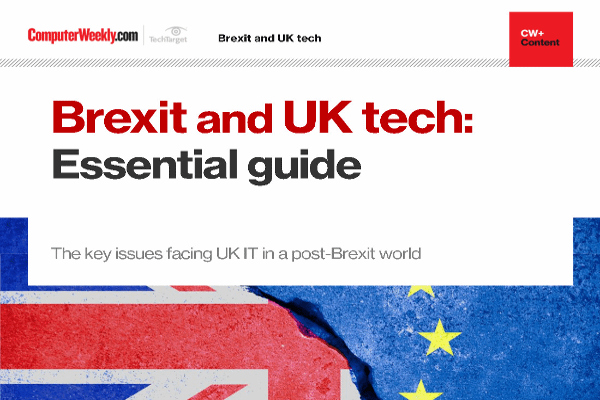 Brexit and UK tech: Essential guide
Find your way in the post-Brexit world and establish priorities in the face of uncertainty
By submitting your personal information, you agree that TechTarget and its partners may contact you regarding relevant content, products and special offers.
You also agree that your personal information may be transferred and processed in the United States, and that you have read and agree to the Terms of Use and the Privacy Policy.

Internet Service Providers (ISPs), already struggling with the cost of adhering to the Regulation of Investigatory Powers (RIP) Act, look set to face more expense when new anti-terror proposals become law.



Home Secretary David Blunkett announced in parliament that new laws would mean ISPs would have to retain information on the source and destination of email messages.

This extra requirement to store data, for a still unspecified amount of time, compounds the cost to business of intercepting data as required under Section 12 of the RIP Act.

A report by the British Chambers of Commerce already puts the cost to British ISPs of intercepting data at an astonishing £640m over a five-year period.

Roger Till, director of the e-business standards organisation, e.centre, said: "It looks like ISPs are set to incur yet more costs which will further demoralise the industry. The e.centre legal team is already consulting with the Home Office over the RIP Act and we will be immediately seeking a new meeting over this development. The Home Office must consult more with industry on this matter. We support any moves to tackle terrorism but there must be a balance."

The Internet Services Providers Association (ISPA) is keen to secure clarification on a number of points before consulting with the government on the issue of data retention.

The organisation's secretary general, Nicholas Lansman, said: "ISPA believes a number of complex issues must be addressed during the forthcoming consultation, such as the definition of traffic data, the practical aspects of data handover and compliance with data protection law."

A spokesman for the Communication Managers Association (CMA) added: "It's too early to say what the impact of these new laws will be, but they seem to extend the requirements of the RIP Act. Communications managers are, however, happy to do what is necessary to help protect our freedoms."

But civil liberties groups are concerned at the impact of the proposed new laws. Caspar Bowden, director of the Internet think tank the Foundation for Information Policy Research, has warned that the new laws could be extended to allow data to be used to tackle "minor crimes, public order and tax offences," as well as international terrorism.