Tribunal could undermine IR35
The Government's controversial IR35 "tax" on IT contractors was dealt a serious blow last week, when a ruling by the Employment...

Download this free guide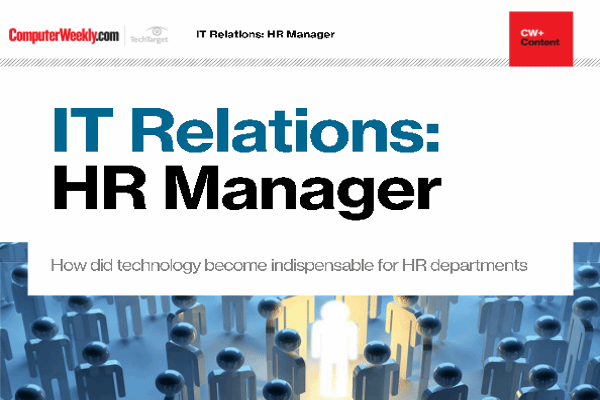 How did technology become indispensable for HR departments
HR and IT departments have begun to work closely together over the last few years. While HR historically has often received limited attention, companies now understand the key role the department plays in the business.
By submitting your personal information, you agree that TechTarget and its partners may contact you regarding relevant content, products and special offers.
You also agree that your personal information may be transferred and processed in the United States, and that you have read and agree to the Terms of Use and the Privacy Policy.

The Government's controversial IR35 "tax" on IT contractors was dealt a serious blow last week, when a ruling by the Employment Appeals Tribunal raised questions about the assumptions underlying the regulation.



IR35 has come under fire from the CBI, the Institute of Directors and other employers' groups which fear that it could significantly increase the cost of freelance staff for IT projects.

But a decision by the appeals tribunal to overturn a successful unfair dismissal claim brought by a contractor against Hewlett-Packard has raised questions about the applicability of the tax to most IT contractors.

The tribunal decided that a contractor, Martin O'Murphy, who had worked for Hewlett-Packard for six years before losing his job, should not be classed as an employee, despite meeting most of the usual legal tests for employee status.

Lawyers said this week that the decision could raise fundamental questions about IR35, which treats most contractors as employees for tax purposes, even though they do not qualify for pensions, paid holidays and other staff benefits.

Although the tribunal has yet to publish its full judgment, the case could give contractors ammunition to argue that IR35 should not apply to them, said Kevin Barrow, employment partner at commercial law firm Tarlo Lyons. "It's conceivable that the tribunal's ruling will mean that all contractors like Murphy will not be deemed to satisfy employment tests and may not be subject to IR35," he said.

The ruling will be welcomed by employers, particularly those forced to cut their IT contractor workforce during the downturn. They are less likely to face claims for unfair dismissal, Barrow said.

The tribunal decision is likely to provoke further test cases if contractors use it as an argument for withholding tax payments from the Inland Revenue.

The Inland Revenue told Computer Weekly that it would not change its policy until a test case reached the court of appeal.
Read more on IT jobs and recruitment