Jewson builds future on ASP deal
Building materials supplier Jewson is rolling out software to 430 branches using application service provider Futurelink.

Download this free guide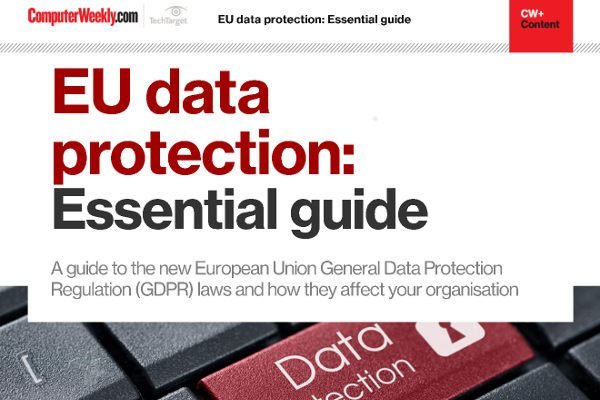 EU data protection: Essential guide
Access this guide to aid you in facing the challenges, opportunities and key actions need to consider in preparing your organisation for GDPR.
By submitting your personal information, you agree that TechTarget and its partners may contact you regarding relevant content, products and special offers.
You also agree that your personal information may be transferred and processed in the United States, and that you have read and agree to the Terms of Use and the Privacy Policy.

Building materials supplier Jewson is rolling out software to 430 branches using application service provider Futurelink.



The roll-out - seen as a pilot to an eventual 8,000-seat implementation - is expected to cut costs, not just in terms of capital expenditure but also in network management.

Branch managers at each of Jewson's locations will have access to the company's Peoplesoft HR software to enter employee details and a suite of Microsoft Office 2000 software.

According to Jewson IT infrastructure manager, David Hall, a cost of ownership projection was carried out and the ASP option compared favourably to a Citrix-based client-server model run in-house.

"The greatest advantage was found to be manageability - installation is set by the network administrator from a single location and the end-user cannot alter the configuration on the terminal," said Hall.

"We are still working out the final shape of the service level agreement with Futurelink," he added.

The main challenge which Hall faced in the implementation was the need for extensive pre-roll-out testing.

"With this model you need to pilot every ingredient. We are dealing with a very complex environment consisting of both ours and our partner's hardware and software.

"In those circumstances it is safer to assume nothing will work until you've tested it," he said.

Antony Adshead

antony.adshead@rbi.co.uk