Independent research supports claim that Win2000 offers value for money


Caroline Davis
Independent research is beginning to support Microsoft's claims that Windows 2000 is more scalable and robust than its...
Caroline Davis
Independent research is beginning to support Microsoft's claims that Windows 2000 is more scalable and robust than its predecessor.
Enterprise users can expect to realise early benefits from migrating to the new operating system, according to a report by the Butler Group. Ian Bramley, report author and chairman of the Enterprise NT Management Forum at Butler said, "It's a robust system which offers very good value for money."

Download this free guide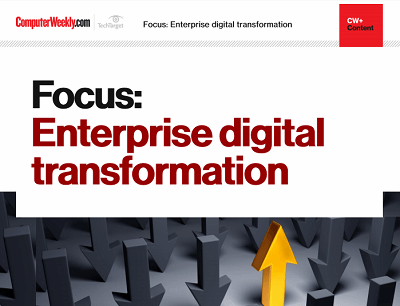 Are you digital to the transformation?
Digital transformation - the buzzword that we can't get away from. Enterprises need to accelerate their digital transformation journeys to avoid being left behind in an increasingly digital world. It's not an easy feat, but one that can be costly to get wrong. Join us as Computer Weekly takes a look at how businesses can stay on track through collaboration, innovation, and listening to user needs.
By submitting your personal information, you agree that TechTarget and its partners may contact you regarding relevant content, products and special offers.
You also agree that your personal information may be transferred and processed in the United States, and that you have read and agree to the Terms of Use and the Privacy Policy.
The report, published next week, comes less than two months after the launch of Microsoft's latest operating system. It found that Windows 2000 had made "significant improvements" on its predecessor Windows NT and suggested that the operating system could now compete directly with Unix.
What NT lacked in scalability, availability, manageability and security had been plugged in Windows 2000. In benchmark tests, Butler Group found that it offered 70% more performance for one third of the cost of Unix. "Although top end Unix systems such as Sun's Solaris are robust and proven, even they will feel the pinch of the price performance of Windows 2000," Bramley added.
However, users must consider factors other than price and performance when moving to a new platform. The main factor that will deter companies from switching to Windows 2000 is the amount of new skills required, Bramley warned. "There is so much new functionality that even those experienced in NT will face a steep learning curve. And it is not the simplest migration from NT to Windows 2000."
Bramley saw no reason for companies to hold off implementation even though the operating system is still in its first release.
He expects a rapid uptake of the operating system on desktops and laptops.
More Windows 2000 News
Read more on Operating systems software