The IT curriculum in schools and universities is dated and in need of radical change, according to an IT skills manifesto published this week.
Employers including Logica, IBM, Cable and Wireless, HP, Cisco, Quicksilva, National Grid and BA as well as e-Skills UK, the skills sector council for business and IT, are backing the manifesto, which calls for training in business as well as technical skills.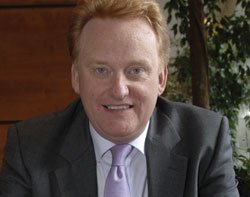 Failure to improve education and training for young people in IT could reduce the UK's competitiveness and lead to work moving overseas, said Ben Wishart, information director at Whitbread.
"I have children and I know what they learn at school. I can see that it doesn't ask them to think adequately about how technology is being used in business."
Skills gaps
Employers are having to fill IT skills gaps by training young people themselves, whether they have entered the workplace from schools or universities, he said.
With the sector needing a predicted 550,000 new entrants over the next five years and the number of students studying IT declining since 2003, there are serious concerns about the future workforce.
"The forward projections definitely say that the education system isn't delivering the number of people with the right skills," Wishart said. "We've got to do a better job of explaining to people how people working in IT spend their time.
"A lot of people have the perception of people working in IT being techy and actually we spend an awful lot of our lives doing highly commercial roles. They are managing big supply relationships, managing product acquisitions and looking at the application of technology to business problems."
Margaret Sambell, head of strategy and planning at e-skills UK, said there could be subsidised tuition fees for certain degrees in technology to encourage people.
"Half of the IT and telecoms companies are saying there are not enough suitably skilled people," she said. "The recession has really brought the need into focus."
David Clarke, CEO at BCS, Chartered Institute for IT, said the industry has an "uphill struggle" to convince parents that a career in IT is comparable to law and accountancy.
"I think we will become uncompetitive as a nation - that is the biggest risk," Wishart said. "If we haven't got people there who have the right understanding of what is happening with the technology world and how it can be applied to improve businesses, work moves overseas."
"It is essential if we want to continue to enjoy our standard of life and world class public services," said Sambell. "It is urgent. If we wait five years we are going to be too late. We can't sit around talking about it."
The e-Skills Three-Point Manifesto
1. Driving economic recovery
Organisations need to learn how to make better use of technology to innovate and become more productive
UK managers lack skills to develop technology-based business strategies
IT education focuses on technical side ignoring business skills
2. Accelerating employment growth - the industry needs to attract more people and invest in the development of IT professionals
Industry's image limits recruitment pool with only 17% of workforce being female
Problems with school curriculum and declining take-up of IT courses
Not enough IT training and often too basic
3. Enabling the Information Society - IT user skills are key to employability and social inclusion
NEETs (not in education, employment or training) risk exclusion
Email Alerts
Register now to receive ComputerWeekly.com IT-related news, guides and more, delivered to your inbox.
By submitting your personal information, you agree to receive emails regarding relevant products and special offers from TechTarget and its partners. You also agree that your personal information may be transferred and processed in the United States, and that you have read and agree to the
Terms of Use
and the
Privacy Policy
.