Sky IQ opted for a cloud-based IT service management (ITSM) system when it was faced with a tight deadline with limited resources to create a new operation following an acquisition. The success of the cloud service has put cloud computing options high on the businesses agenda in other areas of IT.
Last year Sky acquired a division of Experian to provide database marketing services to the Sky business, as well as other clients. This company became Sky IQ, a standalone unit in the BSkyB group.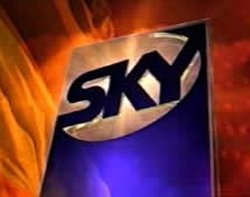 Sean Harley, technology operations director at the business, said when it acquired the Experian unit, Sky IQ decided not to take the ITSM system and the related resources because it did not feel it fitted the bill. "We needed something that was more enterprise-class," said Harley. This left the company with six weeks to create an ITSM system. To add to the challenge, Sky IQ had no IT infrastructure staff.
"With the tight deadlines and a lack of infrastructure skills we knew we had to consider a cloud-based ITSM," said Harley. BSkyB uses Remedy from BMC, but Sky IQ wanted to get its own.
Harley said it looked at all the major ITSM suppliers - such as BMC, IBM, CA and HP - that have on-demand services, but selected a service from ServiceNow. "We needed a service that would give us foundation ITIL processes in a very short period of time and on-premise systems would not give us that."
He says most of the major suppliers have on-demand versions of software but he was attracted to the fact that ServiceNow was a dedicated software as a service supplier. "It only has a service in the cloud. Other suppliers were on-premise and have moved into the cloud."
ServiceNow is a service where customers pay an annual subscription per user. It boasts large corporate customers including Centrica, Zurich Insurance, Citi Bank, Vodafone, the New York Stock Exchange, UBS, American Express and BNP Parabas.
Harley said, because it is in the cloud, Sky IQ does not need to worry about upgrades - which "just happen".
He said there are many features in the service and it costs Sky IQ about the same as the system used by the Experian division it acquired.
Sky IQ also makes use of the workflow platform built into the system for activities outside IT support. The HR department uses the system for setting up new staff. The process ensures all new staff have the right technology and access rights to do their jobs. "It would have taken an HR person 5 to 10 days to do this, but now the process is automated after a person's name and role are typed in."
As a result of wider business benefits, Sky IQ has increased the number of subscriptions to 100 from the original 25 IT services workers. There are still only 25 IT services staff using it, but 75 staff members from other parts of the business are now users.
Harley said Sky IQ dedicated time and resources to ensuring the service met its stringent data security requirements before taking the service. He said Sky has strict security rules around customer data and ServiceNow met all of them.
As a result of the success of the ServiceNow service, Sky IQ has increased its use of the cloud. For example it now uses Amazon's cloud for training and harnesses a cloud e-mail platform from Cobweb.
Another customer of ServiceNow is Brit Insurance, which has been using its service since 2008. ServiceNow was its first entry into the cloud. It previously used FrontRange's Heat product for ITSM.
According to Lewis Martin, service desk manager at Brit, the success of ServiceNow triggered more interest at the company in cloud services. He says in the past there was a perception that cloud-based service were not appropriate because they are based off the business premises.
Email Alerts
Register now to receive ComputerWeekly.com IT-related news, guides and more, delivered to your inbox.
By submitting your personal information, you agree to receive emails regarding relevant products and special offers from TechTarget and its partners. You also agree that your personal information may be transferred and processed in the United States, and that you have read and agree to the
Terms of Use
and the
Privacy Policy
.