New customers in new markets, growing data volumes at existing customers, and a growing appreciation of how business analytics can hone a company's competitive edge should help data warehousing specialist Teradata meet its ambitious growth targets.
Eastern Europe has been a specially rich market for Teradata's data warehousing and business analytics products, the company's president for Europe, Middle East and Africa said at its annual user conference in Barcelona last week.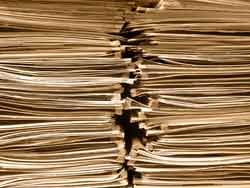 Hermann Wimmer told Computer Weekly that recent sales to the leading banks in Ukraine and Poland had capped a good year, which saw Teradata's global sales for 2010 up 13% to a shade under $2bn.
The guidance growth rate for 2011 was in the 12% to 15% range, and Teradata has been consistent in hitting its guidance figures since it split from NCR Corp in 2007, he said.
Wimmer said the amount of data being captured and processed by customers was growing very fast. Online auctioneer eBay, a long-time Teradata customer, had 5,000 people using its data warehouse, turning over 1Tb every eight seconds in its drive to match sellers with buyers more efficiently.
Petabyte club
After starting a Terabyte club for its heaviest users several years ago, Teradata is now forming a Petabyte club.
Wimmer said Europe as a whole has shown good growth, with Eastern Europe growing strongly but off a small base. India is starting to improve, but the earthquake and tsunami has stalled the Japanese market.
His strategy for Africa is to concentrate on South Africa, working largely through European head offices to get to local subsidiaries.
Wimmer said 80% of clients' Teradata-based applications relate to marketing. This makes them reluctant to talk about their use cases for fear of tipping their hands to their competitors.
Nevertheless, one of the Ukraine's largest banks, UkrSibbank, part of the French BNP Paribas group, has started using a Teradata relationship management application to manage 2.5 million customer records, of which 1.5 million are active, in a 3Tb data warehouse.
New customers
A significant new win for Teradata is PKO Bank Polski, a leading Polish bank, Wimmer said. The bank is using a Teradata data warehouse appliance and relationship management application to cope with 6.2 million personal accounts and 7.2 million payment card accounts.
Another new customer is Maersk, the Danish freight container operator. Wimmer said Maersk's management decided about a year ago to have its decisions informed by business analytics. "The company wants to transform the way it runs the business, and is using analytics to do it," he said.
Wimmer also referred to Teradata's recent acquisition of Aster Data, which it expects will help it move into the market for storing and analysing "complex" semi-structured data such as weblogs and graphs.
Aster Data has applied for a patent for its technology, which combines SQL and MapReduce. This allows users to query complex data from sensor networks, Twitter and blog feeds, mobile phone traffic and other sources of "big data" using SQL.
A Teradata spokesman said the companies are starting to work out how to integrate their respective technologies.
Database expert Ian Lambert said it would be important for Teradata and Aster to ensure that the data sets produced by the respective systems are compatible and reflect the same truths.
Email Alerts
Register now to receive ComputerWeekly.com IT-related news, guides and more, delivered to your inbox.
By submitting your personal information, you agree to receive emails regarding relevant products and special offers from TechTarget and its partners. You also agree that your personal information may be transferred and processed in the United States, and that you have read and agree to the
Terms of Use
and the
Privacy Policy
.