Samsung cleared of shipping spyware on new laptops
Network World published an article claiming that Samsung installs Microsoft Windows keyloggers on its laptops.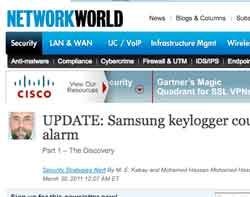 Network World has published an article claiming that Samsung installs Microsoft Windows keyloggers on its laptops by default.
The source of the article, Mohamed Hassan, claimed that VIPRE Antivirus detected the StarLogger software on two Samsung laptops from separate retailers.

Download this free guide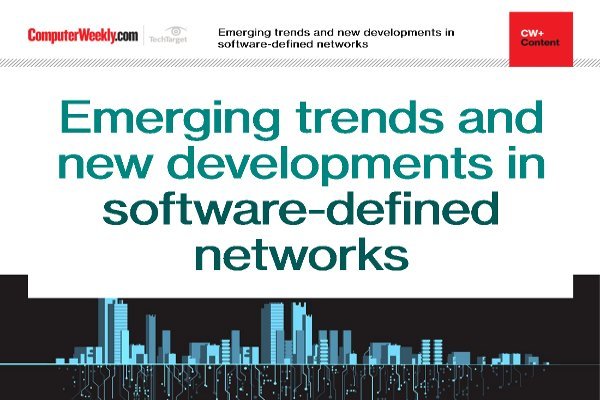 The latest developments and trends in SDN
Join us as we sit down with a number of senior IT managers from multi-national enterprises to discuss the latest trends in the world of software-defined networks.
By submitting your personal information, you agree that TechTarget and its partners may contact you regarding relevant content, products and special offers.
You also agree that your personal information may be transferred and processed in the United States, and that you have read and agree to the Terms of Use and the Privacy Policy.
Adding credibility to the claims, Samsung support appeared to confirm this, saying that the commercial StarLogger keylogger is installed by default to "monitor the performance of the machine and to find out how it is being used".
But F-Secure said the story was hard to believe, as the company had not seen any kind of peak of StarLogger reports.
A statement on samsungtomorrow.com denied the claims. VIPRE mistook a folder created by Microsoft's Live Application for a key logging software, it said.
F-Secure tested several Samsung laptops, but found no evidence of StarLogger, or any keyloggers.
"We don't believe Samsung was installing keyloggers on its laptops by default," F-Secure said in a blog post.
In a subsequent post, the security firm blamed a false alarm of the VIPRE antivirus product.
Researchers found that VIPRE detects the StarLogger keylogger by searching for the existance of a directory called "SL" in the root of the Windows directory.
But some Samsung laptops have a folder called "C:\WINDOWS\SL" on them by default, triggering the false alarm.
"Unfortunately Hassan, who did the original analysis, did not double-check his findings and blamed Samsung instead. Apparently he did not look at the contents of the "SL" folder at all," the blog post said.
"Samsung is innocent," said Mikko Hypponen, chief research officer at F-Secure.
Read more on Network software