The government is poised to offer businesses concessions to stimulate research and development in the budget on 23 March, but the IT industry will have little to celebrate, an analysis by accounting and consultancy firm Grant Thornton reveals.
The chancellor George Osborne is expected to offer businesses R&D tax breaks as part of the government's response to the Dyson report into innovation, published last year.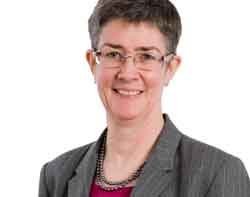 But high-tech companies, which are largely concentrated in the South of England are unlikely to benefit from budget concessions that will be focused on less wealthy areas of the country, says Niki Dixon, tax partner at Grant Thornton
The Conservatives commissioned entrepreneur James Dyson to make proposals to encourage innovation in the UK before the election. The report, published in March 2010, calls for tax breaks for high-tech and small and large companies, among a package of measures to promote innovation.
"We would expect there to be some feedback on Dyson, in terms of stimulating R&D in the UK. There be some fine words on Enterprise Investment Zones, but any impact on the IT industry will not be great," says Dixon.
One measure that could help small companies is a proposal to encourage businesses and universities to collaborate. Under the scheme, expected to be announced by the chancellor, small companies will have greater access to academic experts, such as physicists and mathematicians.
The government may also announce plans to fund an increase in R&D tax relief for small and medium-sized companies by reducing R&D tax relief for large firms, such as pharmaceutical companies.
The move would help to stem an accelerating brain-drain of high-tech companies overseas, says Dixon. Computer games companies for example, are leaving the UK for countries which offer better tax benefits, in increasing numbers.
The chancellor is also likely to announce a consultation on the controversial IR35 tax rules for self-employed people, which are unpopular with many employers and IT contractors.
However, any hopes that the government will scrap the scheme are wide of the mark, says Dixon. "I don't expect a lot to change."
And a proposal to extend a scheme to encourage SMEs to take on more staff by offering discounts on National Insurance in some areas of the country, is unlikely to benefit high-tech firms in the South East, says Dixon.
Osborne is likely to resist pressure to reduce the top 50p tax rate, despite concerns that it is discouraging entrepreneurs from establishing innovative businesses in the UK.
"There is a point at which the high level of tax reaches a pain point that encourages people to take extreme steps to avoid it: 50% is beyond the threshold for most entrepreneurs," says Dixon.
"The tax rate is encouraging people not to set up here and its encouraging people to set up their businesses outside the UK."
Small businesses have been lobbying for the right to claim R&D tax credits in instalments during the year, rather having to wait for their end of year accounts, but concessions are thought unlikely, says Dixon.
The chancellor is also expected to resist pressure to open up the government procurement system to smaller IT companies
"The government procurement process is enormously complex and effectively excludes SMEs. It would be nice to see a level playing field," says Dixon
Email Alerts
Register now to receive ComputerWeekly.com IT-related news, guides and more, delivered to your inbox.
By submitting your personal information, you agree to receive emails regarding relevant products and special offers from TechTarget and its partners. You also agree that your personal information may be transferred and processed in the United States, and that you have read and agree to the
Terms of Use
and the
Privacy Policy
.