Three community broadband networks in Lancashire have received termination notices following the take-over of their backhaul supply by a joint venture between BT and the county council.
The three village networks that serve Barley, Great Asby, and Wennington use spare transit capacity on the Cumbria and Lancashire Open Education (Cleo) network supplied with internet backhaul by the Lancaster University Network Service (Luns). A research network, Wray, has also received notice from Luns.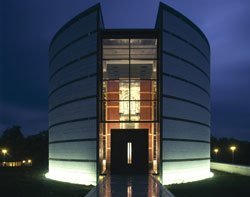 Luns wrote to the village network operators on 10 December 2010 telling them it would no longer be supporting the Cleo network. It added that the county council was prepared to give them a year's contract if they agreed to transfer to the new network operator. Otherwise their service would end on 13 February 2011.
Barry Forde, the independent consultant and advocate for community-run networks who designed the Cleo network, said Cleo's infrastructure provider would in future be a joint venture between the county council and BT.
Barry Forde is leading a funding request for £750,000 to install community-owned fibre links to the villages of Quernmore and Over Wyresdale.
On 25 January he wrote to interested parties: "Lancashire County Council (LCC) has just completed a long tender process to appoint a strategic partner to work with them on LCC IT and networking support and procurement. The winner of the process was BT Global Services and a joint venture company has been set up between BT and LCC to do the work."
Chris Conder, who runs the Wray village wireless network that depends on a 2Mbps microwave backhaul from Cleo, told Computer Weekly that Cleo had told her the shareholding was 60/40 BT/LCC, that the CEO of the new company was from BT and that Bill Murphy, head of BT Openreach's £2.5bn fibre to the cabinet (FTTC) roll-out, was a director, she said.
The county council did not return calls for comment but a BT spokesman said BT had said in October it hoped to sign the deal by December, but negotiations were ongoing. As nothing had been signed, BT could not comment further, he said.
Chris Conder has campaigned for the government's £830m budget for rural broadband to be spent seeding community-led fibre to the home (FTTH) projects. BT CEO Ian Livingston said last year that if BT received most of the money, it would provide matching funds that would enable up to 90% of the country to receive an FTTC service.
Conder said the government money was meant for people who can't get high-speed broadband. "FTTC won't benefit them, so it is money misspent if the communities are excluded from the tender process," she said.
Email Alerts
Register now to receive ComputerWeekly.com IT-related news, guides and more, delivered to your inbox.
By submitting your personal information, you agree to receive emails regarding relevant products and special offers from TechTarget and its partners. You also agree that your personal information may be transferred and processed in the United States, and that you have read and agree to the
Terms of Use
and the
Privacy Policy
.