Skype TV move could threaten traditional telcos
Television makers Sony and Vizio have joined Panasonic and Samsung in producing Skype-enabled TV sets, according to a blogpost on the Skype website.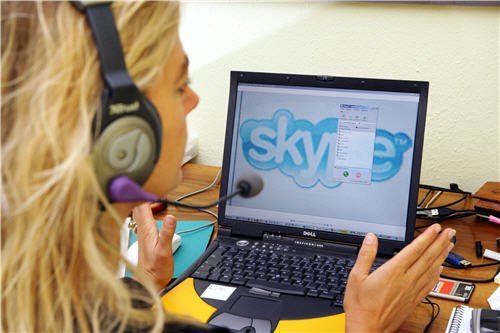 Television makers Sony and Vizio have joined Panasonic and Samsung in producing Skype-enabled TV sets, according to a blogpost on the Skype website.

Download this free guide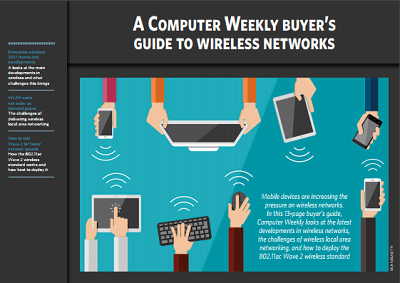 Carrying the heavy wireless burden of mobile devices
Mobile devices are increasing the pressure on wireless networks. In this buyer's guide, Computer Weekly looks at the latest developments in wireless networks, the challenges of wireless local area networking, and how to deploy the 802.11ac Wave 2 wireless standard.
By submitting your personal information, you agree that TechTarget and its partners may contact you regarding relevant content, products and special offers.
You also agree that your personal information may be transferred and processed in the United States, and that you have read and agree to the Terms of Use and the Privacy Policy.
Skype announced a year ago that it was working with Panasonic to allow people to use a webcam with built-in microphone to make video calls via their sets.
Jonathan Christensen said in the blogpost Sony and Vizio plan on shipping Skype-enabled Sony BRAVIA and VIZIO VIA TVs later this year. He added, "Soon you'll be able to buy a Skype-enabled Panasonic or Sony Blu-ray Player and webcam and enjoy rich, real-time video conversations with friends and family around the world from your living room."
Skype recommended that customers have a 1Mbps symmetrical broadband connection for video calls.
The move ups the ante between Skype and traditional telcos for consumers' hearts and minds. Market analyst TeleGeography reports that Skype is growing faster in the battle for international calls.
Many telcos, especially mobile network operators restrict or ban Skype calls outright. Skype's work with TV could also threaten telcos' plans, such as the BBC/BT venture YouView, to use set top boxes to deliver video and other content.
The move into TV sets as a voice/video terminal also pits Skype against Cisco, which this week launched Videoscape, a suite of hardware and software products aimed at enhancing the TV experience.
Cisco expects service providers (SPs) to offer home owners the Videoscape media gateway to integrate voice, linear and online video, high-speed data, Wi-Fi and network traffic routing via an IP set top box Cisco says is engineered to support all video forms delivered to a TV, including pay TV, broadcast channels, premium channels, VoD and the Web.
There are also Videoscape software clients that extend the Videoscape experiences to a wide variety of home and mobile devices, from connected TVs to tablets, smartphones and other terminals.
For SPs themselves Cisco provides a media suite for life-cycle content management so that service providers can efficiently and cost-effectively manage and publish content across multiple screens.
Implementing Videoscape will require the network operator to run Conductor for Videoscape, which orchestrates various services and subscriber-management functions across the cloud, the network and client devices.
Read more on Wireless networking