The UK smartphone market is lagging behind that of Germany and France, according to research from telecoms provider Ciena.
Only 4% of UK online respondents without a mobile internet connection say they will subscribe to one in the next 12 months, compared with 12% in Germany and 17% in France, it found.

Download this free guide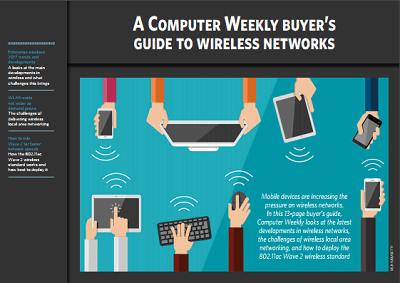 Carrying the heavy wireless burden of mobile devices
Mobile devices are increasing the pressure on wireless networks. In this buyer's guide, Computer Weekly looks at the latest developments in wireless networks, the challenges of wireless local area networking, and how to deploy the 802.11ac Wave 2 wireless standard.
By submitting your personal information, you agree that TechTarget and its partners may contact you regarding relevant content, products and special offers.
You also agree that your personal information may be transferred and processed in the United States, and that you have read and agree to the Terms of Use and the Privacy Policy.
Of the 35% of UK respondents who do not have a mobile data connection, 72% said that they saw no need for it.
Mobile operators in the UK need to improve network capacity so consumers can be seduced by reliable services as they have a sizeable group to target in the UK, said François Locoh-Donou, vice-president at Ciena.
However, Clive Longbottom, head of research at analyst firm Quocirca, said smartphones are still seen as "bleeding edge" technology and yet to become part of the mainstream market.
"What we have is a fait accompli. The domination of smartphones will happen, but a lot of people won't be buying them specifically for internet use. Most people are on 12- to 24-month contracts. When those contracts end they'll be offered smartphones and will be tempted because of things like their gaming capabilities. It is likely they will then access the internet on them but without thinking about it," he said.
Longbottom added that the first half of next year will be a battleground for smartphone providers, with Android, HP, Microsoft poised for market expansion and the launch of the iPhone 5 in July.
Read more on Wireless networking