The European Union is to secure digital communications between government purchasing agencies and suppliers using Symantec's VeriSign managed public key infrastructure (MPKI) platform.
The deal is part of the Pan-European Public Procurement Online Project to streamline cross-border government procurement in the EU by establishing a common infrastructure for secure data exchange.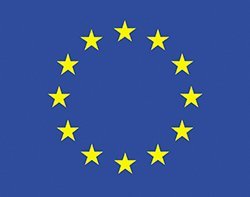 European governments are the single largest buyer in the EU and account for around €1.5 trillion a year, but the current variety of procurement systems is often slow, expensive, and vulnerable to errors.
The VeriSign MPKI will enable EU government agencies and their suppliers to use advanced security technologies when issuing identity, business and device certificates for the electronic documents involved in procurement transactions.
The hosted system eliminates the need for on-premise hardware, and will enable the Pan-European Public Procurement Online Project (PEPPOL) to issue, revoke and manage certificates centrally.
It is hoped the certificate system will help streamline operations, minimise the risk of fraud and waste and disseminate information more easily and securely.
Tim McGrath, Deputy Technical Director at PEPPOL, said the vision of the project is that any company, particularly SMEs in the EU, can communicate electronically with any European governmental institution for the entire procurement process.
"To achieve this, we must have an infrastructure that establishes trust, and integrates and accelerates the various procurement processes, while ensuring integrity and reliability when exchanging data online," Tim McGrath said.
VeriSign's proven and scalable MPKI platform will provide a key component of this infrastructure, said McGrath.
Christian Brindley, EMEA regional technical manager for Symantec's VeriSign Authentication group, said PEPPOL will transform the way EU governments acquire goods and services.
The system will save time and money while opening the process to countless more businesses, he said.
Email Alerts
Register now to receive ComputerWeekly.com IT-related news, guides and more, delivered to your inbox.
By submitting your personal information, you agree to receive emails regarding relevant products and special offers from TechTarget and its partners. You also agree that your personal information may be transferred and processed in the United States, and that you have read and agree to the
Terms of Use
and the
Privacy Policy
.