Stuxnet proves cyber attacks on critical infrastructure are possible, say researchers
The Stuxnet worm...
The Stuxnet worm has highlighted that direct-attacks on critical infrastructure are possible and not just movie plotlines, say researchers.
The real-world implications of Stuxnet are beyond any threat the world has seen in the past, according to a report by the Symantec Security Response team.

Download this free guide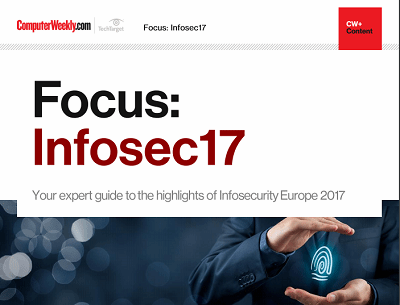 From forensic cyber to encryption: InfoSec17
Security technologist Bruce Schneier's insights and warnings around the regulation of IoT security and forensic cyber psychologist Mary Aiken's comments around the tensions between encryption and state security were the top highlights of the keynote presentations at Infosecurity Europe 2017 in London.
By submitting your personal information, you agree that TechTarget and its partners may contact you regarding relevant content, products and special offers.
You also agree that your personal information may be transferred and processed in the United States, and that you have read and agree to the Terms of Use and the Privacy Policy.
The goal of Stuxnet appears to be to reprogram industrial control systems (ICS) by modifying code on programmable logic controllers (PLCs) to make them work in a manner the attacker intended and to hide those changes from the operator of the equipment, the report said.
To achieve this goal, researchers said the creators amassed a vast array of components to increase their chances of success.
These include zero-day exploits, a Windows rootkit, the first ever PLC rootkit, anti-virus evasion techniques, complex process injection and hooking code, network infection routines, peer-to-peer updates, and a command and control interface.
Stuxnet is the first piece of malicious code to exploit at least four zero-day vulnerabilities, use two digital certificates, inject code into industrial control systems and hide the code from the operator.
Stuxnet is reported to have infected millions of computers in India, Indonesia, Pakistan, China, and particularly Iran, including nuclear facilities.
Stuxnet is of such complexity, requiring significant resources to develop, that few attackers will be capable of producing a similar threat, the report said.
For these reasons, Symantec's researchers do not expect masses of threats of similar sophistication to suddenly appear.
But they warn that while Stuxnet may be a once-in-a-decade occurrence, it could also usher in a new generation of malicious code attacks on real-world infrastructure, overshadowing the vast majority of current attacks affecting virtual or individual assets.
Read more on IT risk management