Global enterprise software sales to rise 4.5% this year
Worldwide enterprise...
Worldwide enterprise software revenue is expected to reach $232bn (£149bn) this year - an increase of 4.5% from 2009, according to a report by research firm Gartner.

Download this free guide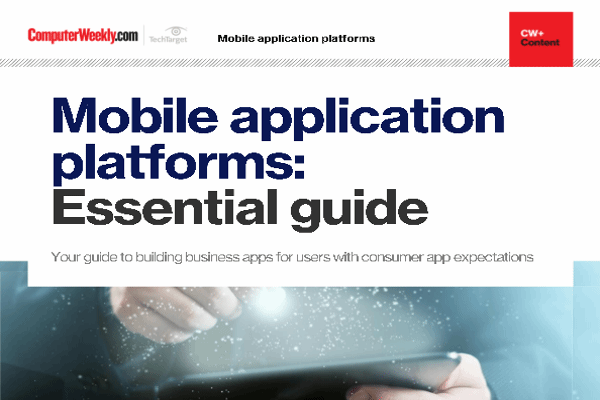 Building business apps for users with consumer app expectations
One of the mantras of modern enterprise application development is that business applications should be as easy to use as mass market consumer applications. In this guide, Computer Weekly examines the issues around mobile applications and the platforms emerging to help developers.
By submitting your personal information, you agree that TechTarget and its partners may contact you regarding relevant content, products and special offers.
You also agree that your personal information may be transferred and processed in the United States, and that you have read and agree to the Terms of Use and the Privacy Policy.
Enterprise software sales in Europe, the Middle East and Africa (EMEA) will fall 3.4%, from $66.8bn (£42.8bn) in 2009 to $64.5bn (£41.3bn) this year, before reaching $76.2bn (£48.8bn) in 2014, accounting for 25.7% of the expected $297bn (£190bn) worldwide revenue in four years' time, said Gartner.
Enterprise software growth in the UK is "showing promising prospects", while Ireland, Spain, Portugal and Greece are struggling with weak performance, said the analyst firm.
"After declining 2.6% in 2009, the worldwide market for enterprise software is recovering well, with signs of continuing growth on the horizon," said Joanne Correia, managing vice-president at Gartner.
"Emerging regions, such as Asia/Pacific and Latin America, which were less affected by the economic downturn than the US and Europe, are expected to invest heavily in enterprise software initiatives in the next few years as they continue to round out the IT infrastructures necessary to do business."
Asia/Pacific is expected to have the fastest growth in software revenue, reaching $22bn (£14bn), up 13% from 2009 revenue. In North America, revenue growth will be front-loaded to the first half of this year, reaching $110.8bn in 2010.
Read more on Business applications